December 23, 2011
by Stephen Jan in Casablanca, Morocco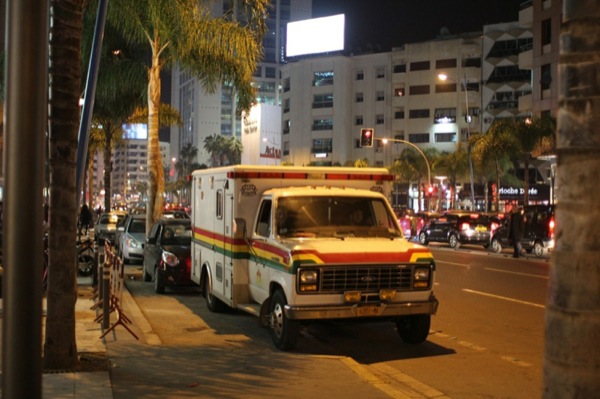 We entered Casablanca shortly after the sun went down and planned to stop briefly for some food. After we parked the car, the two polish hitchhikers stepped out and announced that they were off. They didn't know where they were going, but somehow they knew we weren't going the same direction. We wished each other safe travels and parted ways to warms hugs of good bye.
We walked along the streets of some unknown district in Casablanca. I saw the familiar scene of locals sitting at café's and idling to conversation, minty sugar tea, and cigarette smoke.  Despite unfriendly stares from locals, every time I smiled and waved, they always brightened up and waved back.
We walked around for about 30 minutes without making any decision on where to eat, as is typical with a bunch of clueless dudes. Using the universal language of "charades", we asked a lady covered up to her eyes in cloth, whether there were any decent eating places in the area. She responded in French to which we shrugged our shoulders. Then she pointed us to a shady looking café next door. We didn't really want to eat there so we approached the keeper and repeated "Centre Ville, Centre Ville". Eventually a small crowd developed. They kept insisting that we should just take a taxi. They couldn't seem to grasp that we just wanted a general direction because we had our own ambulance.
we spent about 15 minutes surrounded by 3 Moroccans simultaneously telling us where to go in French and Arabic. Eventually, one offered to just personally take us there. Why not? I figured it would be the most efficient way to do it. I mean, I'd have to entrust the fate of the team in his hands but he seems like a nice enough fellow.
We took him to the ambulance, and he jumped into the front seat. Kunal drove. Norwegian Stephen, Dennis and I sat in the back, taking in the city while Kunal went back and forth with Yousef for the next four hours. I don't have the whole story but according to Kunal, it was quite an experience. The guy called all these people and kept handing Kunal his phone insisting that his friend spoke English.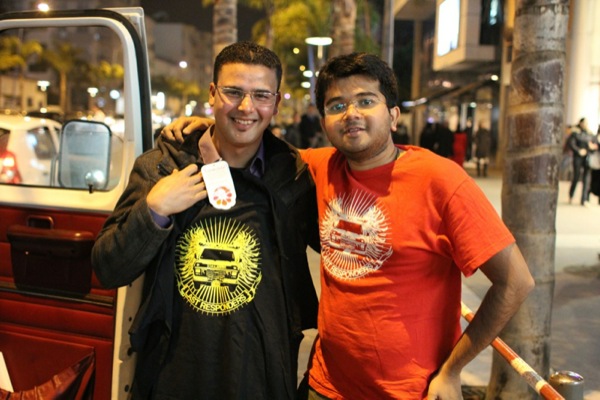 Yousef took us to the city center, then had his English fluent girlfriend meet up with us. Next they guided us to their first suggestion, a Italian restaurant. We decided to pass on Italian food in Morocco. Next they suggested a popular Moroccan restaurant behind a gas station that featured an open mic for locals. Now that was more like it! We decided to make Yousef and Senna honorary Team Last Responders members for the time and effort they spent on 4 silly westerners trying to get to Timbuktu.  I must say also say that the chicken and beef tagine at this Moroccan Restaurant was the most delicious I've had on the journey so far.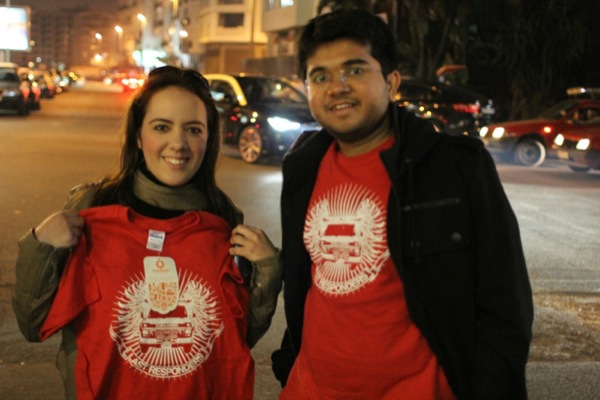 Driving around Casablanca was pretty intense. We thought Rabat drivers were nuts but I must say Casa Blanca drivers were worse. Props to Kunal to getting us through all that unscathed. The city seemed really nice. It had a nice relaxed pace and seemed really cosmopolitan. I guess it's not as exotic as some of the older cities, but personally I think it's worth a visit. It's pretty close to any large city and I definitely felt like it was a livable place.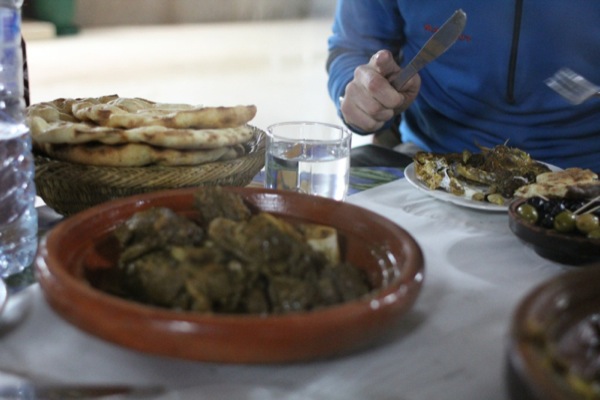 Next stop Marrakesh.