January 02, 2012
by Stephen Jan in Daklha, Morocco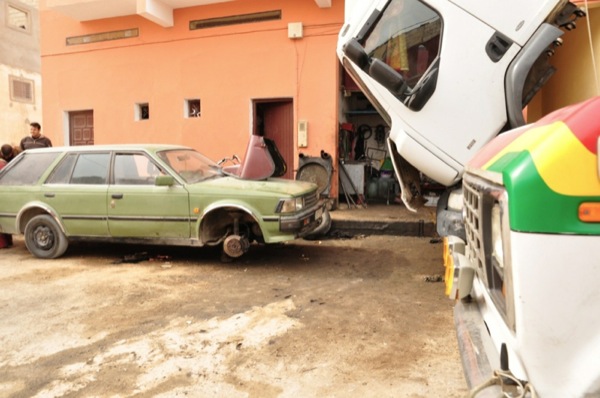 With the Ambulance once again in the shop, the team was grounded. I really wanted to hang around the shop while Hassan checked out the car, but in Colin insisted that no self respecting mechanic worked with someone hovering over his shoulder. Okay fine, I relented.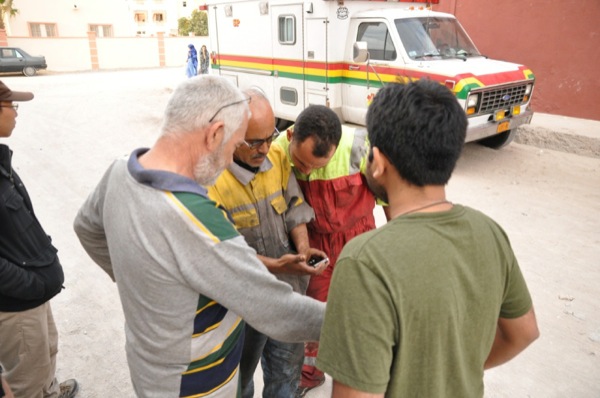 We all agreed that the transmission problem started after Marrakesh. We had also confirmed that the transmission fluid level was above normal. An initial inspection showed nothing mechanically wrong with the car, so Colin came up with the theory the transmission slippage was due to the fluid being improperly applied. Since the transmission relied on specific properties of the fluid to allow gear shift to happen when the engine reached the correct rpm, incorrect transmission fluid can cause slippage. To confirm this, Colin returned to Hassan to perform the blot test the transmission fluid.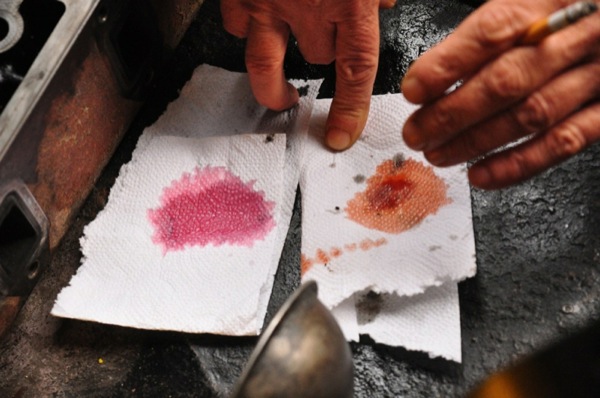 Colin and Hassan in the end discovered two problems: the transmission fluid needed replacing and the transmission filter was busted. The filter was probably destroyed when pieces of the disintegrating differential housing got sucked in.
Colin told us that Hassan will have to get us new fluid and a new filter from Casablanca, the auto part mecca of Morocco. Without a developed postal system in Morocco, what happens is that once the part was found, they find some guy off the street, hand him the part, and he jumps on a bus to deliver it. This would take at least 2 days. It looked like Team Last Responders was going to be here a while.