February 02, 2012
by Stephen Jan in Nouadibou, Mauritania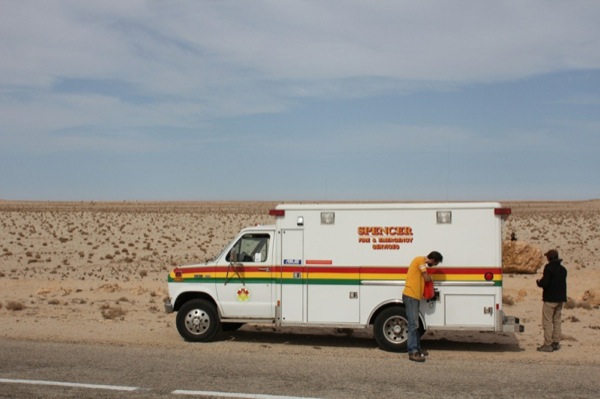 The night before we left Dakhla, we picked up a Senegalese hitchhiker in need of a ride down to Nouakchott to visit grandma. Mousa plays football(soccer) for the "Marrakesh Olympics". During the off season, he works in Dakhla at the fish factory for a 100 Dh/day, ($12 dollars). He's 6 foot 5, French speaking, and took Kunal's place on the team as the token non-American. We were hoping that Mousa would help us navigate the border crossing, but he turned out to be as useful as a sack of potatoes on that front. Instead, a Mauritanian latched onto Dennis and directed us from one office desk to the next. The man insisted in the beginning that he didn't want any money. I didn't believe him, and I was right.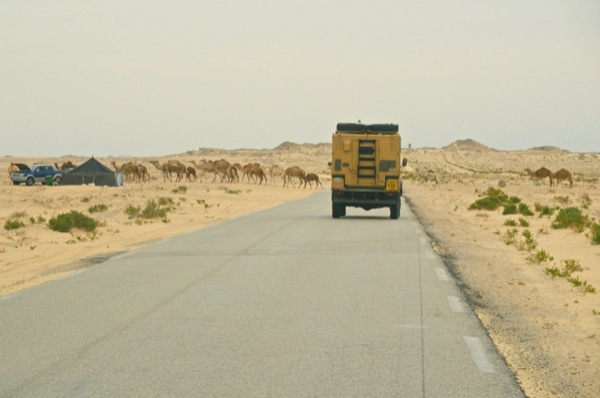 Once we were done with the border, we banded up with Neil and Di (or Diane not to be confused with 'Diana'). We convoyed with their ex-military Renault truck to "Ali's Camping" in Nouadibou. With four walls and a gate, the place looked pretty legit. We paid 2000 Ouguiya  ($7 dollars) per person for the luxurious accommodations of sleeping bags in a beautiful American made ambulance parked in a lot next to toilet stalls.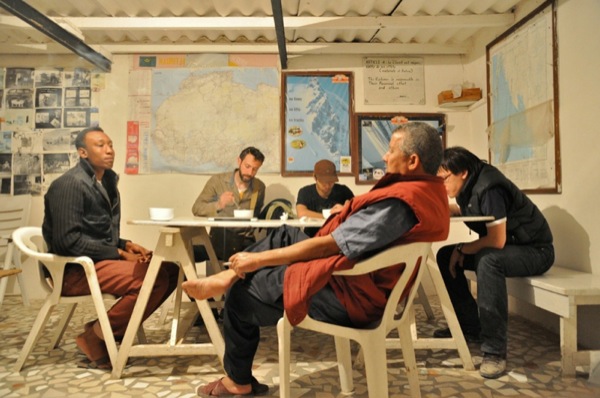 That night, we introduced Mousa to the "Made by Chinese American" diet of instant noodles, tinned tuna, and canned Heinz beans. No surprise to me, Mousa enjoyed it. I'm totally impressing locals everywhere with my awesome cuisine.
I was along in the common area, going through my footage for the day, when Claudio wandered in. Claudio runs a business (www.boutangueonline.com) that sells a fish product called "Boutangue". I've seen it in Taiwan, and knew it to be popular in Japan. Apparently the French like it too. I supposed it's not too far off from caviar. Anyway, he spent the next couple hours doing what old men like to do, telling his life story. Claudio is from France. After he completing his Ph.D, he spent time at my Alma mater, Columbia University. He bounced from one business venture to the next (Alaska, New York, Mexico) until he returned to Paris to start several other businesses. These days he's in the boutangue business. Every Year, he comes down from Paris for the fish but this year's visit will probably be his last. Due to overfishing, the region has pretty much dried up.  The night wound down, we said our goodbye's and wished each other well. Like a scene out of a movie, he offered departing advice to me. The advice is nothing new. I've heard it before. But there was something about hearing it from a Frenchman in the middle of Nouadibou that made it a little more memorable.