February 15, 2012
by Stephen Jan in Bamako, Mali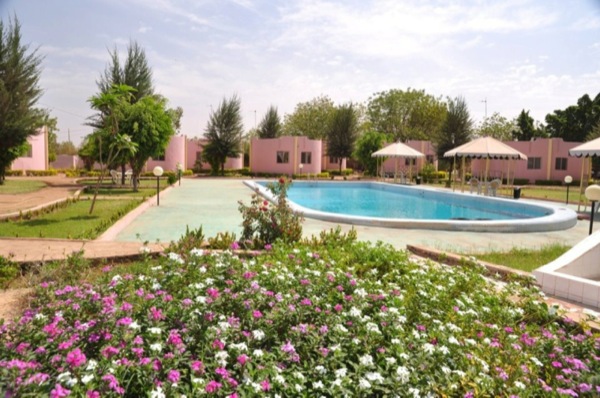 Compared to Nioro Hotel Customs, the Bamako Hotel Plage was a completely different planet. Not even the daily trash burning next door changed my opinion that this was absolute paradise. Our rooms had electricity, air conditioning, and hot running water - something I hadn't seen since Rabat. The hotel offered wifi, a spectacular view of the Niger River and, best of all, Italian food prepared by real Italians. The Salif Keita Foundation had generously prepared these accommodations for us and I must say that I'm really thankful. I'm also glad to report that I took my first modern shower in Africa. That's right, I hadn't taken a shower since December 20th, 2011, Tarifa. The black water streaming down the shower drain was pretty impressive.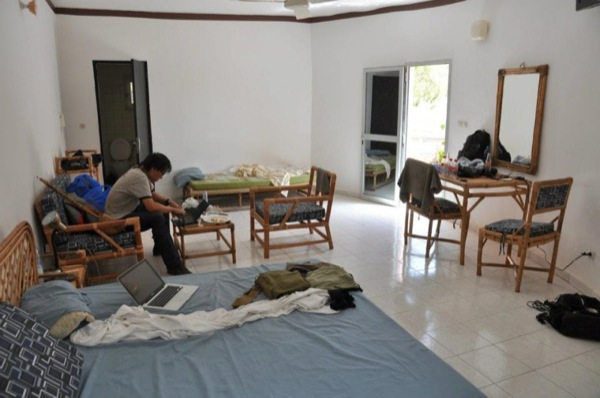 I had hoped that all the paperwork would get sorted out on Monday as cited on Friday, but deep down I knew it wasn't going to happen. I have yet to see bureaucracy in Africa get anything done in a timely fashion.  We sat around the hotel Monday, Tuesday, and Wednesday waiting for news that we were good to go back to Nioro. It's amazing how every step forward  seemed to reveal a new arbitrary complication. This was all mind boggling frustrating, but at least we weren't waiting at Niroro.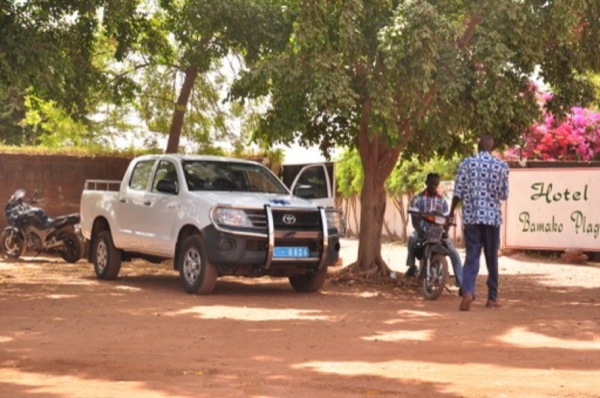 Thursday morning we received the shocking news that we were good to go and a car had been prepared for us. After all we've been through, good news was hard to swallow. The drive back to Nioro was a completely different experience from the drive down on Feb 10. First of all, the car was a 4x4 Toyota HiLux. Secondly, the car wasn't held together with rope and rubber cement. Thirdly, the car was equipped with air-conditioning. And finally, everything was prepaid. We didn't have to wonder whether we were getting ripped off by some insidious coalition of Malian taxi drivers bent on squeezing every last dime out of foreign travelers.   Amazingly, the drive was actually uneventful – no car switching, no break down, no stopping to check up on the car's engine. Not only that, it took half the amount of time it took to come down. We departed Bamako at 1:30 and arrived at 6:30, a mere 5 hours as compared to 10 hours - amazing.
At 6:30 PM, February 16, 2012, Team Last Responders reunited with the  ambulance at Nioro, stamped customs paper in hand.