February 18, 2012
by Stephen Jan in Segou, Mali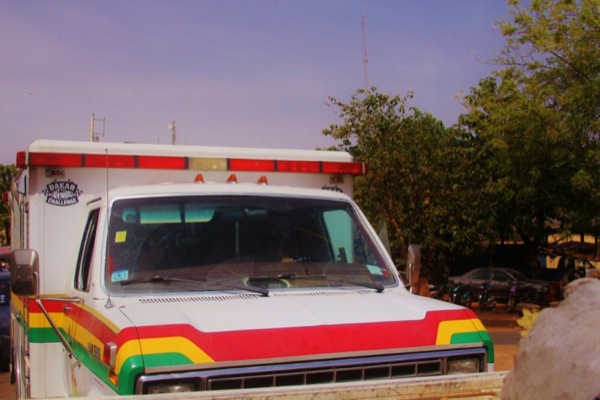 With the ceremony scheduled for Tuesday, we had one last weekend together with the ambulance before the journey home - except Dennis. Earlier in the week, officials assured us that the customs issue would be resolved quickly and the hand over would happen by the end of the week. Dennis gambled that everything would go according to "plan", so he had booked a flight home for Saturday evening. Sure enough, customs took all week to clear and the official delivery would take place the following week. Dennis was going to miss the ambulance ceremony.
Personally, I was looking forward to spending the weekend unwinding from rally, and getting over a head cold i caught in the Nioro. I was all set to spend the next 48 hours relaxing on a lounge chair by the Bamako Hotel Plage pool, when Mike floated the idea of taking one last road trip to the Segou Music Festival. Apparently the Segou Music Festival was a big deal here. Just about anybody who's anybody was going to be there, people from around the world reorganize their lives to find ways to checkout this annual event and fate just dropped it on our lap. Mike pointed out that Segou was only 300 km away, and we had an 'in' with the headline performer, Salif Keita. All that was nice, but putting the ambulance back on the road and exposing it to more unknown African obstacles made me really nervous.
On February 18, 2012 Dennis Liaw became the second Last Responder to head home from Africa. Although he was going to miss the ceremony and the meeting with the Mali Health Organizing Project, he wasn't too broken up about it. I can't blame him. After all that's happened, it's tough to not put "returning home" at the top of the priority list. His flight would be stopping in Casablanca and arriving in JFK. We wished each other good luck and parted ways. Dennis was off to the airport. Mike and I hopped in the ambulance and drove toward Segou.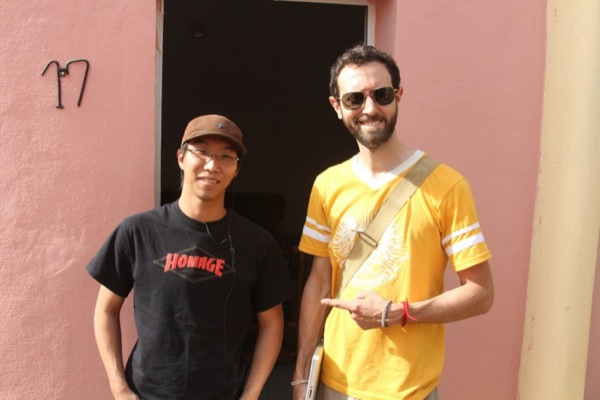 In the end, i convinced myself that even if I wasn't feeling 100%, this may be my one and only chance to see the festival. Sure there was some risk to the ambulance, but so long as Mike was in the driver's seat, i could always blame him if something happened. The drive took about 5 hours, 2 hours longer than expected. By the time we had arrived in Segou, the party had already started. In fact, we were catching the tail end of a week long party - "Last Responders" once again. Segou was packed with locals, tourists, and plenty of security. Despite the large volume of people coming and going, they checked each and every person for festival passes before letting them in. I saw one young kid who couldn't have been more than 15 yrs old get caught trying to sneak in. A soldier grabbed him by the scruff of the neck, pulled him aside, and smacked him in the back of the head.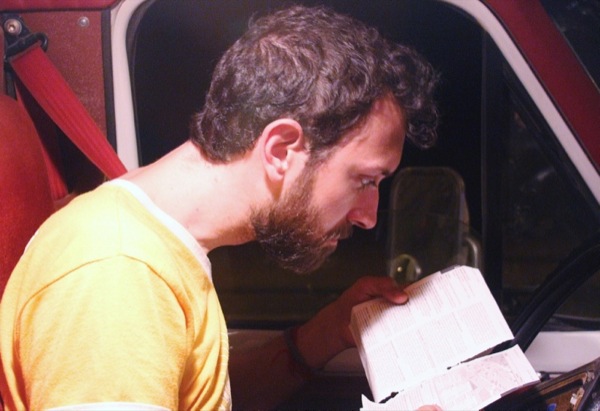 The festival was divided into two areas. The stage was on a barge anchored along the Niger River. Bleachers and chairs were setup along the bank facing the barge. Behind the wall of seats, the second area featured a giant 100 foot wide screen projecting a live video feed of the stage. The screen faced a row of cafe/restaurants, where patrons could enjoy food and drink during the show. When Mike and I arrived, we tried to make our way toward the stage where Salif and his crew were hanging. We didn't get very far with that. After about 30 minutes of standing shoulder to shoulder with shouting Malians, we decided to split up. I went off and found myself an open seat way in the rear cafe area. Mike hung around the stadium, searching for a way forward.
Salif Keita took the stage about an hour later. He started his performance with a forceful Bambara speech that fired up the crowd - minus me because i had no idea what was said. Once the band started playing and Salif began singing, the crowd erupted. Every single Malian in the stadium was singing and dancing along. I slumped on my plastic chair and rested my face against my right palm looking like a total party pooper. I sat silently in peaceful contemplation until I was disrupted by the familiar sound of British-English coming from three girls sitting on a bench nearby. The three girls were trying hard to converse with a Malian urologist about the ubiquity of black sauce in Malian cuisine. I knew he was a urologist because earlier he was trying to diagnose the cause of my fatigue. I think he came up with some diagnosis but I didn't understand much of what he said. If you asked me, I had just caught "Too Much Africa Syndrome".
Felicity, Jemma and Rachel were working for the UK NGO International Citizen Service. Their project involved helping disable children manage their lives, integrate into local societies and they had a 3 month contract. I was aghast. I made it abundantly clear to them my feelings that 3 months in Africa sounded like the most miserable thing in the world. Here were three young, chipper, upbeat girls on their great African jaunt, and i was raining down on their parade by telling them that I couldn't stand Africa. I was enthusiastically looking forward to my flight home and i missed my life of running water, fast internet, and ice cream. They all seemed a bit turned off by my negativity. Mike eventually found his way back to my area. He introduced himself as the teammate from Philadelphia and the positive force in the team. All three express their condolences to him in having to deal with a crabby teammate like me for the past nine weeks. At the end of the evening we exchanged numbers and mike promise them we could give them a ride back to Bamako.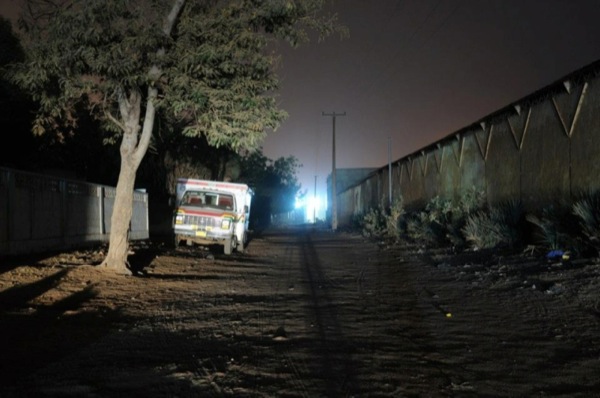 The following morning we got a call from Felicity about a ride back to Bamako. It was only proper for us to help fellow English speakers in a foreign land - and of course we wanted to show off our ambulance one last time. Rachel introduced us to Fran, Bridie, and Megan, the other half of the ICS Bamako team. With me on driver duty, Mike had the "difficult" task of entertaining six attractive young girls in the back of the ambulance under our disco ball blasting Steppenwolf's "Born to be Wild". By the time we got back to Bamako, we secured 6 more Facebook 'likes' for Last Responders page.