December 28, 2013
by Stephen Jan in Minden, LA
Time: 8 Days
Distance: 2,151 miles
Odometer: 308,438 miles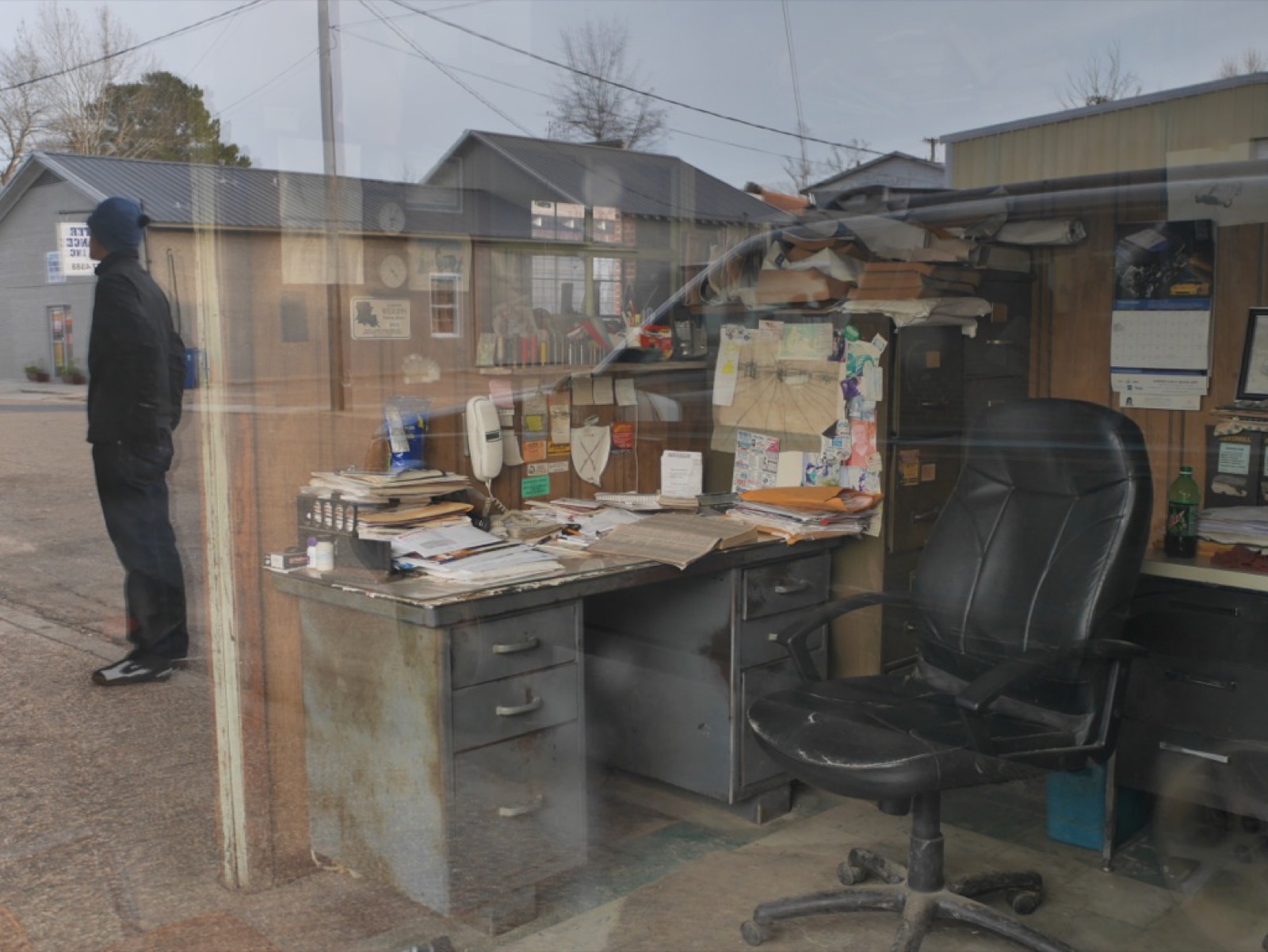 I woke up the morning of December 27th to see David at David's Transmissions. According to Darryl, although the David's official opening hour was 8:00AM, they actually open up at 7:00am. At 7:30am, we discovered from a neighbor that David was busy ringing in the New Year. They would be closed for the next 6 days.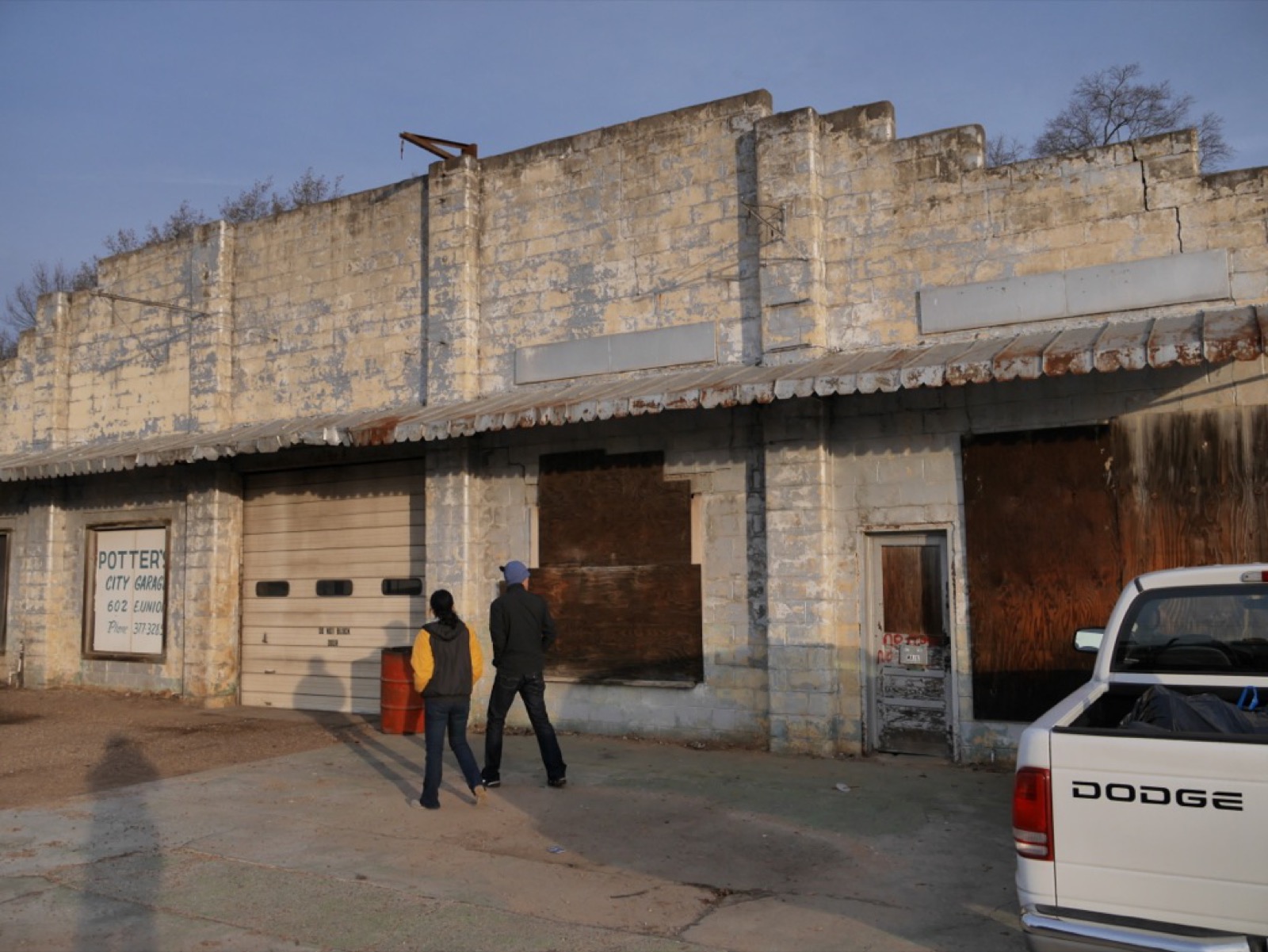 When you're known around town as capable, honest, and hardworking, you don't have to spent the time and money to spruce up a storefront. That was my theory on Potters Garage. Potter's storefront is indistinguishable from an abandoned warehouse. You would never think to knock on his door, but we did. Everyone we spoke to, from tow truck Darryl to the guys delivering boxes of twinkies at the local gas station, recommended Brian at Potter's Garage.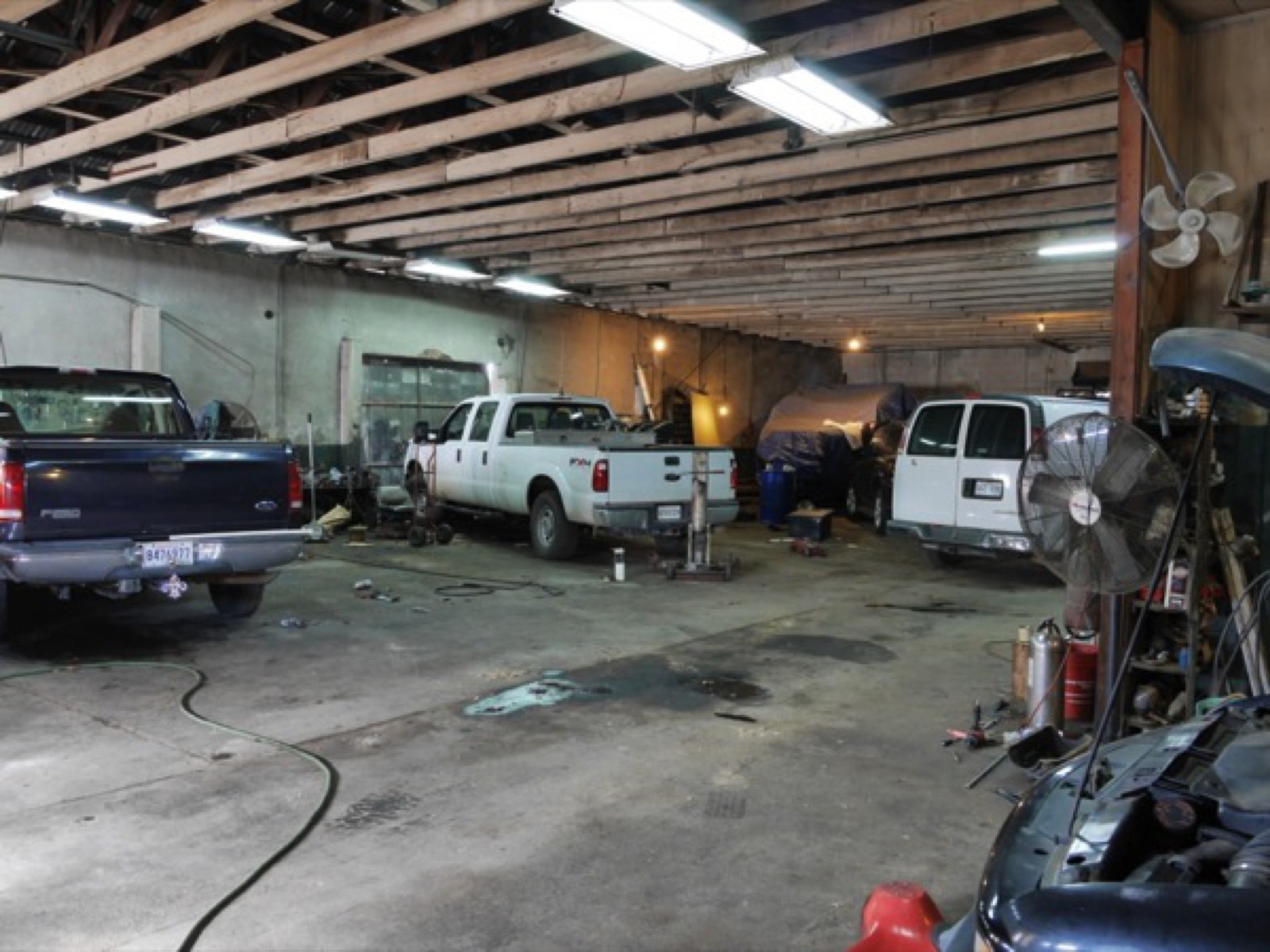 Inside, we found Brian sitting at his desk shuffling papers next to a heat lamp. I explained what we experienced the night before rumbling noises, fluid all over our left rear tire, and our attempt to fix the issue by adding 5 quarts of transmission fluid. I mentioned Darryl's hypothesis that the hub bearings locking up. True his reputation, he gave it to us straight. Without opening up the rear axle assembly, he wouldn't be able to provide an accurate assessment on cost and time. He offered the worst case scenario: thousands of dollars to replace the rear end that would require many days of parts searching.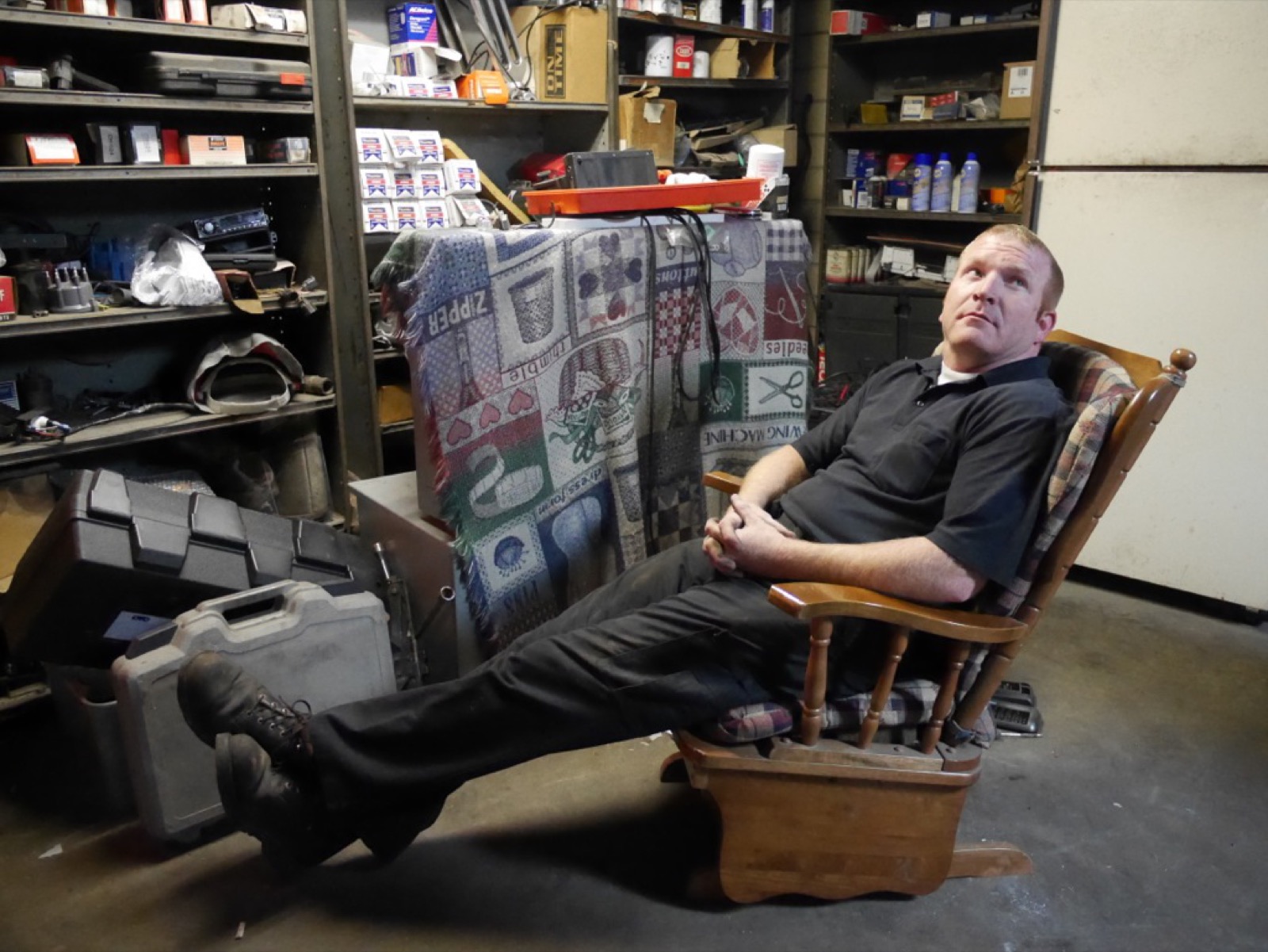 He advised that if we took the car to Shreveport we might be able to get back on the road quicker than we would with him. Unlike Potters, some shops in Shrevport are operate on the weekends. Parts were also more plentiful at the larger city. We would have to pay a 20 mile towing fee, and find a trustworthy mechanic. A 5000 repair bill would unquestionably end the journey right here. He made it clear that he wouldn't have time to look at it until next week monday and he was on vacation on tuesday and wednesday. Realistically speaking, if we left it with him, we would probably need to wait at least 5 days.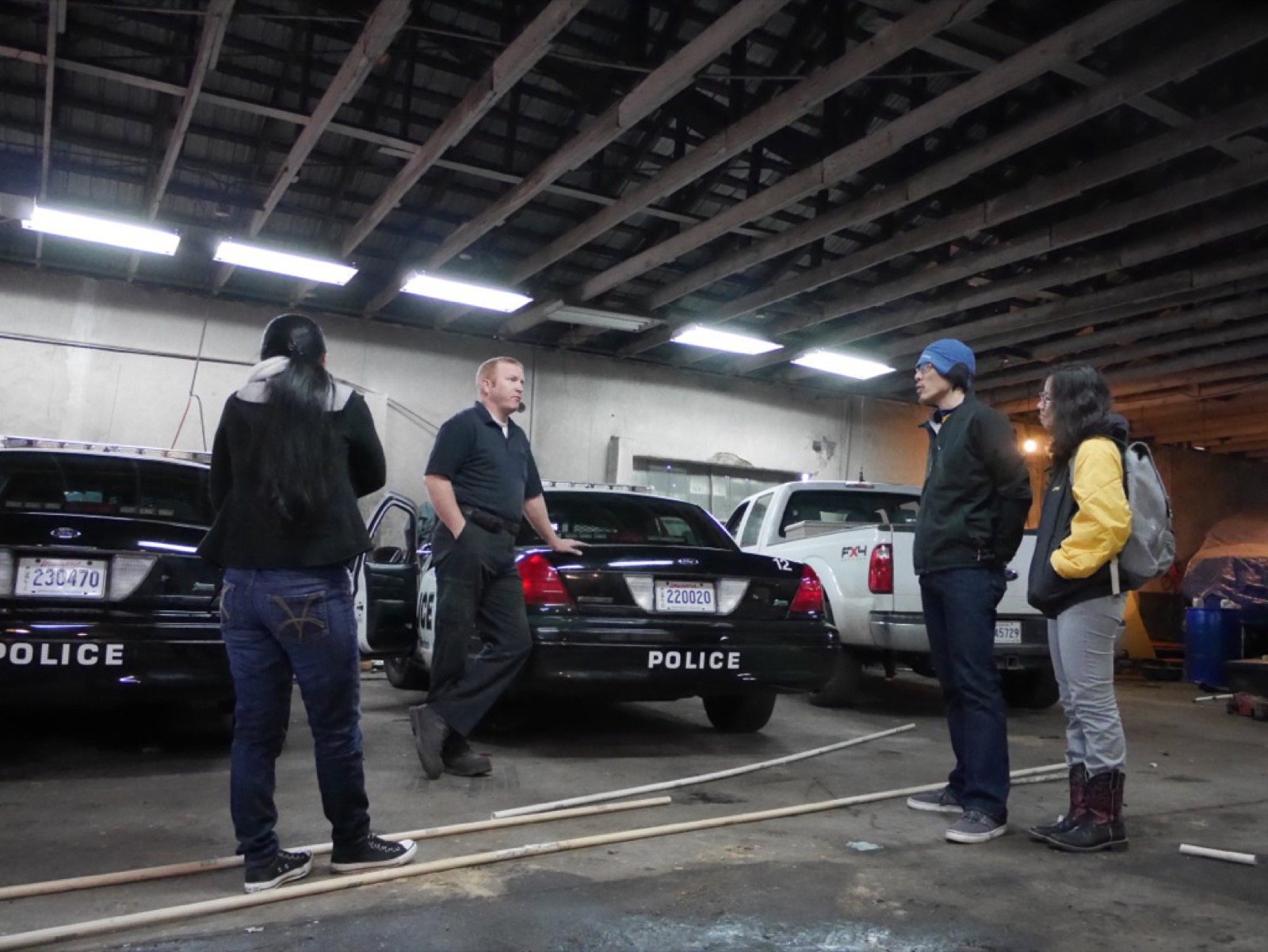 We appreciated that Brian didn't beat around the bush and didn't make empty promises to get our car into his shop. We were bummed that this wasn't going to be a simple fix, but common sense still suggested that we should wait for all the facts. Between ending the journey from an unaffordable repair bill and waiting a few days, the team agreed that the latter was the wiser choice. We left Potter's feeling pretty good about Brian. He seemed to have an honest way about him and with the entire town backing him, he was probably the best candidate to help us. We called Nolen Trucks to ask Darryl to take the vehicle over to Potters while we headed back to the motel.
We called Brian at noon for an update about our vehicle. Louisiana State Police showed up at the ambulance to stop Darryl from moving the ambulance. That didn't sound good at all. Other than that time I was caught riding my bicycle down a subway platform, I've never had any run in with any police. I've heard the police in the deep south were pretty no-nonsense. The last thing i needed was an unfriendly police officer in an unfamiliar town giving us a hard time. Mike, Cathy and I showed up at the site to find Darryl in deep discussion with the state trouper. To my relief, LSP showed up to give the tow truck a hard time - it had nothing to do with us. Apparently a tow truck with Texas plates driving around Louisiana draws more attention than a yellow red green ambulance with New York plates. Darryl's day was done. The tow job would be aborted, and he would be going back to Mr Randy to explain why they owe the State of Louisiana a bunch of money now. Brian's friday workday ended at 3:00 anyway so there would be no rear end assembly biopsy today.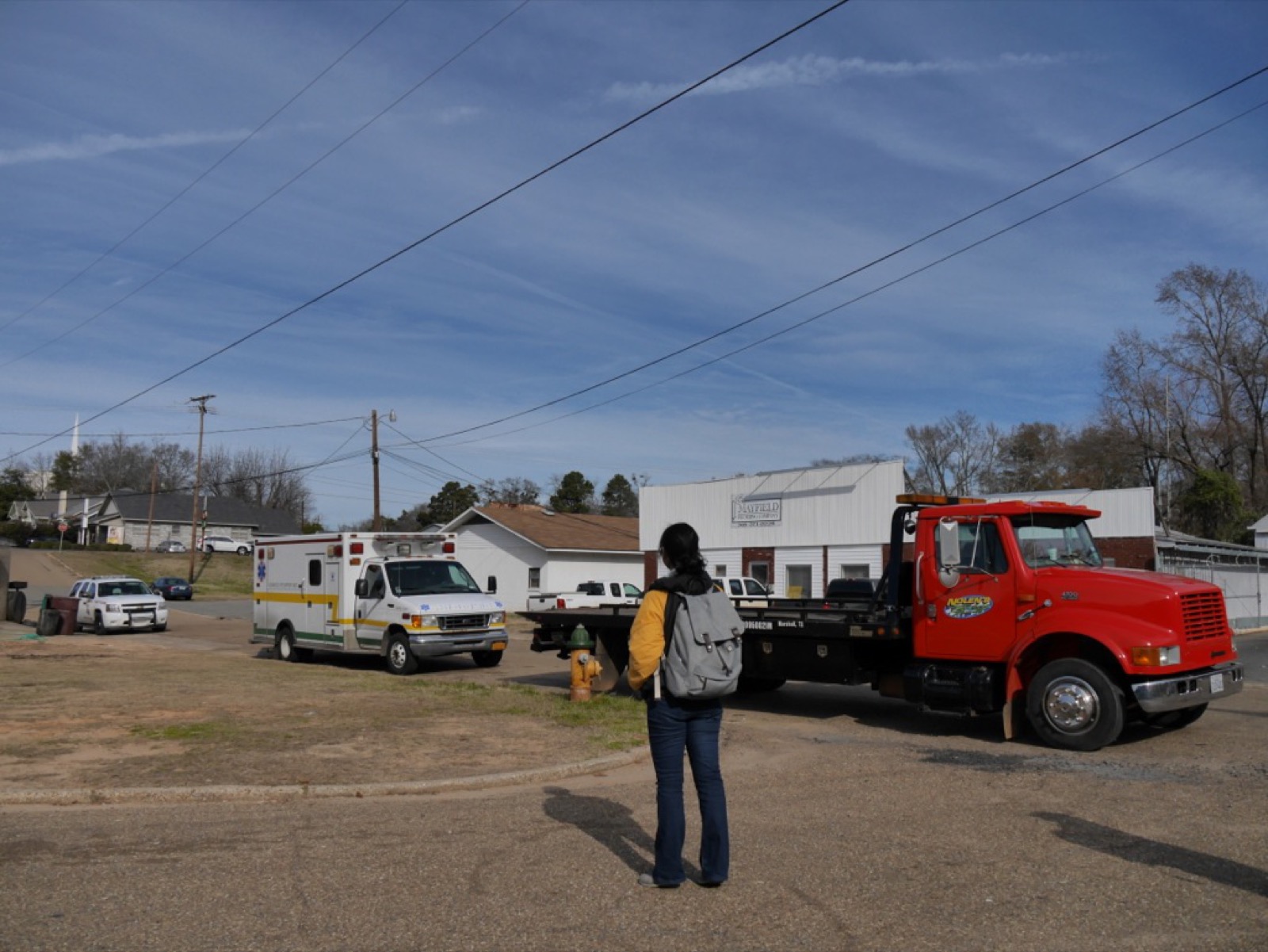 Friday drew to a close without much done. It could have been worse. Southern Inn's wifi is actually pretty fast.