January 14, 2014
by Stephen Jan in Los Mochis, Mexico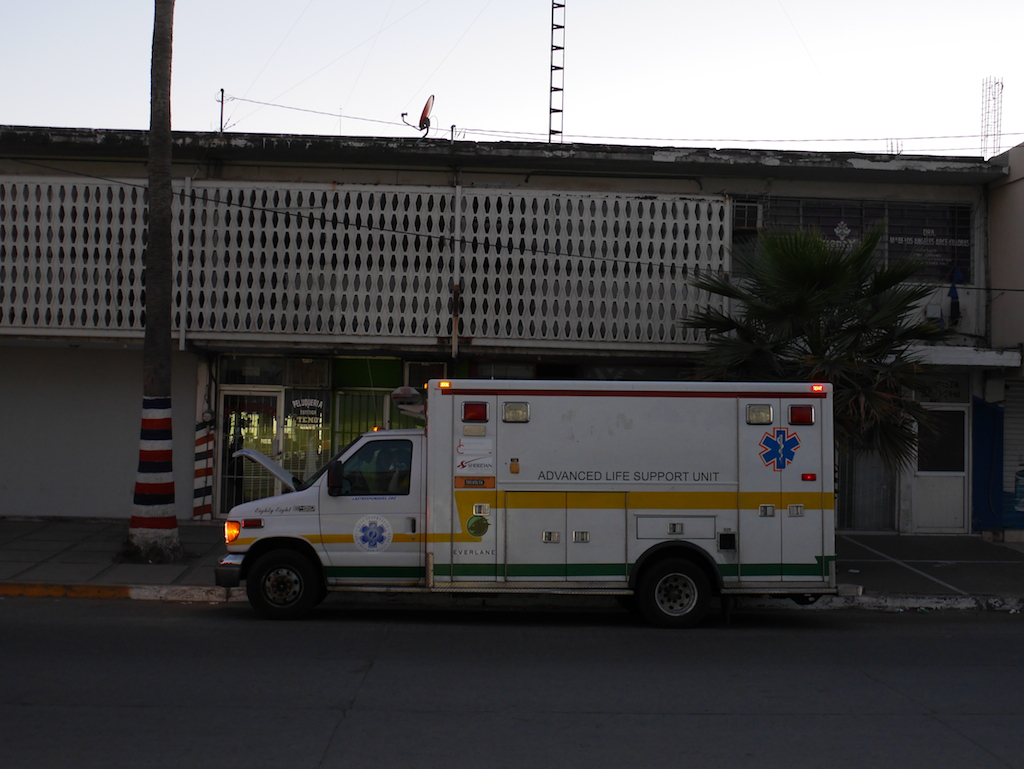 The streets of Los Mochis didn't appear to be the sort of place foreigners like ourselves should be wandering around at night: the streets were empty of pedestrians, the storefronts were shuttered, and streets unlit. Unable to find a hotel with secure parking, it took us a couple nervous hours of hotel hopping before we eventually found the "Taj Mahal". Even though the neighborhood was super shady, the hotel was actually pretty nice. With running water, wifi, and a parking lot large enough to fit both an ambulance and a 40 ft long fishing boat, we couldn't ask for more.
Sure, common sense advised us against wandering on streets like these after dark, but beer and tacos beckoned. I wasn't able to find a convince store willing to sell me can of beer after 9:00, but I did manage to find some decent steak tacos and seriously spicy jalapeños. We were enjoying our food at the foldout table and seats when were joined by a couple locals. We struck up a conversation with them, talking to them about our trip so far. After hearing our story, they insisted that we come down to the bingo parlor to meet mom, dad, and the rest of the family. Although we had to turn down their offer to participate in their authentic Mexican fiesta the following evening, we did gain 5 new 'likes' for our fan page.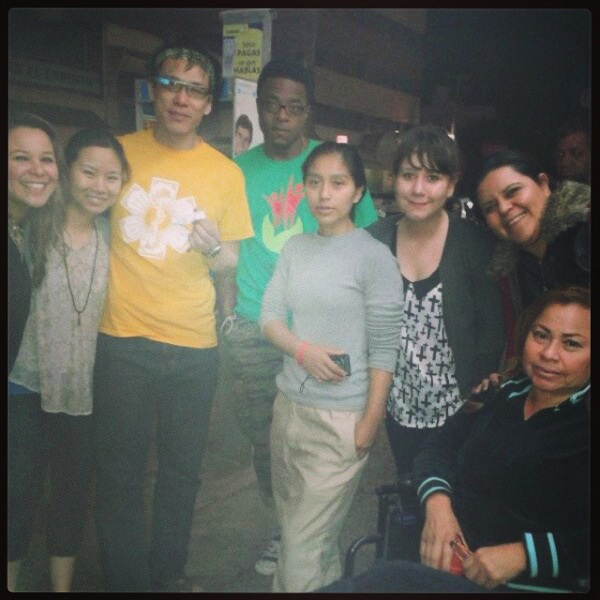 The following day's drive put us in Mazatlan by the time the day of driving was done. We were going through the usual steps of the hotel hunt when we pulled over to figure out which hotel to checkout. As Cathy pulled away from the cars parked along the street, our ambulance dug a deep gash into the side of a nice newish black VW Passat. The damage wasn't severe, but it was visible enough for the owner to notice. We waited around for the owner to return and told him what had happened.
We flagged town Jamie, who was with his wife and 2 children when he returned to his car. He was pretty cool about it and took it all in stride. We asked him why he wasn't mad and he said he couldn't be mad at honest people who hung around to tell him what happened. It took a good while for the insurance agent to find us and get all the paperwork completed. I find it hilarious that I have a zero accident record in USA, but 2 accidents internationally, none of which were perpetrated by me.