January 17, 2014
by Cathy Liu in Mazatlan, Mexico
Our stay in Mazatlan was pretty arbitrary. Mike was seriously ill, so we decided to rest until he recovers. Some teammates were displeased with the first motel we stayed in, for our sick teammate's comfort, we moved into
Hotel Belmar on the beach front. The morning after we settled in Hotel Belmar, Steve randomly walked into a cozy café called Looney Bean around the corner to get breakfast; it was there we met Dusty, one of the very friendly owners.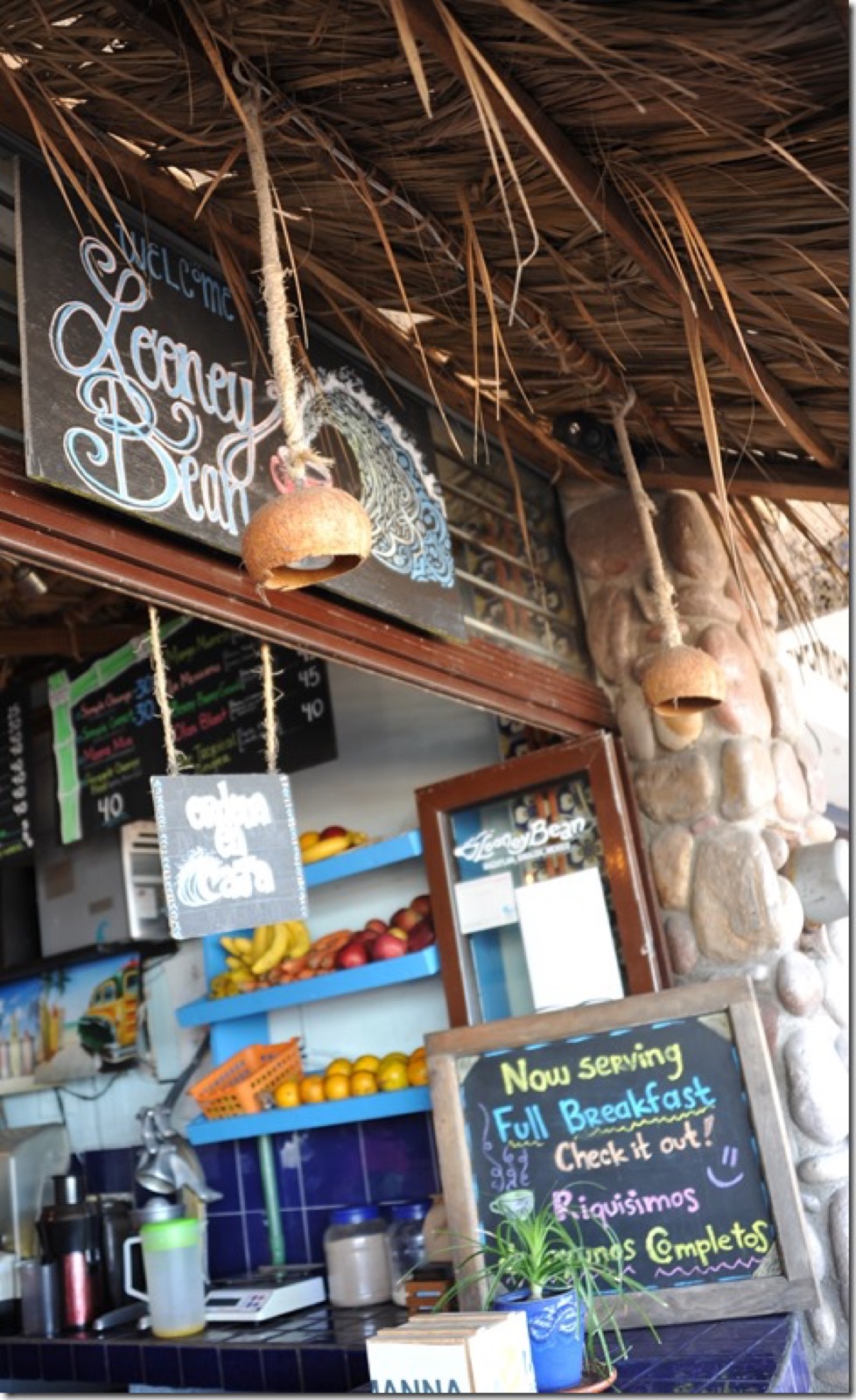 Dusty suggested us to visit small fishing villages where banana breads and mini muffins are sold on the side of the road. As our conversation got deeper, we learned that like many elderly Canadians and Americans, the owners of Looney Bean moved to Mazatlan to retire, and over the years, they supported many charitable causes in the area. One of their recent works was collaborating with a local charity named Roots and Wings (founded by two American girls) to build houses in a garbage station. We were told that Roots and Wings is building a day care for children of recycle workers who work at the garage station.
When Mike got better, we decided to visit Roots and Wings. Upon arrival, the first thing I noticed was that chickens freely wandered around, so my first impression was although the garbage station neighborhood seemed to be in poverty, adults and children did not seem to be starving all the time.
While I cannot say that people are getting balanced nutrition everyday, nobody was extremely skinny.
The kids are in need of a better way of life, not merely food and shelter; the mission of Roots and Wings is exactly to show them a different way of life, to give them opportunities to exceed their birth conditions. Founders Rochelle Hiebert and Robin Davis explained that they had to start from the fundamentals, teaching kids sanitary lessons such as washing their hands and going to the bathroom. They hope to start with the small things in life, teach kids healthy habits, put some kids in day care so that they'll have better chances of not dropping out school, and with an education, they would be able to reach further.
After a brief introduction, we visited the day care building in construction. The break and concrete building is half way done. They Started last October, and total construction time would be less than a year. Construction workers constantly see the kids around and feel the urgency, so they work very diligently.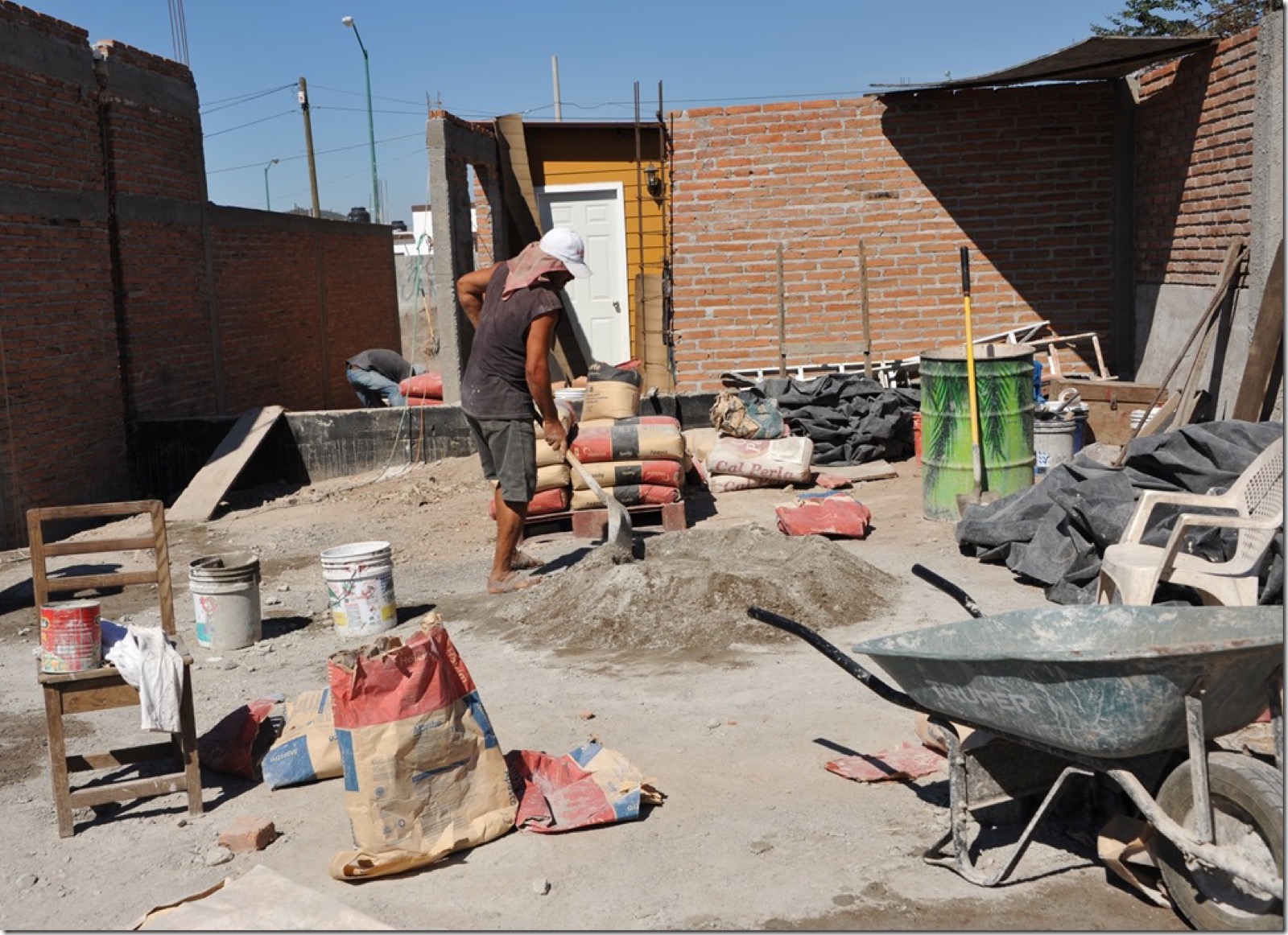 Steve asked Rochelle how Roots and Wings got started. "This was God's call for us. We wanted to bring Jesus to these people." Rochelle replied. While I admire their dedication and honorable work, I withdrew myself from the conversation because I do not believe in God and I do not want to be involved in bringing Jesus to anybody's life. I cannot promote or support a cause if I don't believe in its principle.
Bringing more opportunities to these children in the garage station is a very honorable cause, Roots and Wingsis helping the needy indeed. But can I identify myself with them? For that I cannot be positive. Are these girls really guiding the kids to the right direction? Well, maybe I can rephrase the question. Do I want to donate time or money to improve their secular lives, yes absolutely. Do I want to donate so these kids would become true believers of Jesus, no way.