July 27, 2010
by Tom Dorwart in Prague, Czech Republic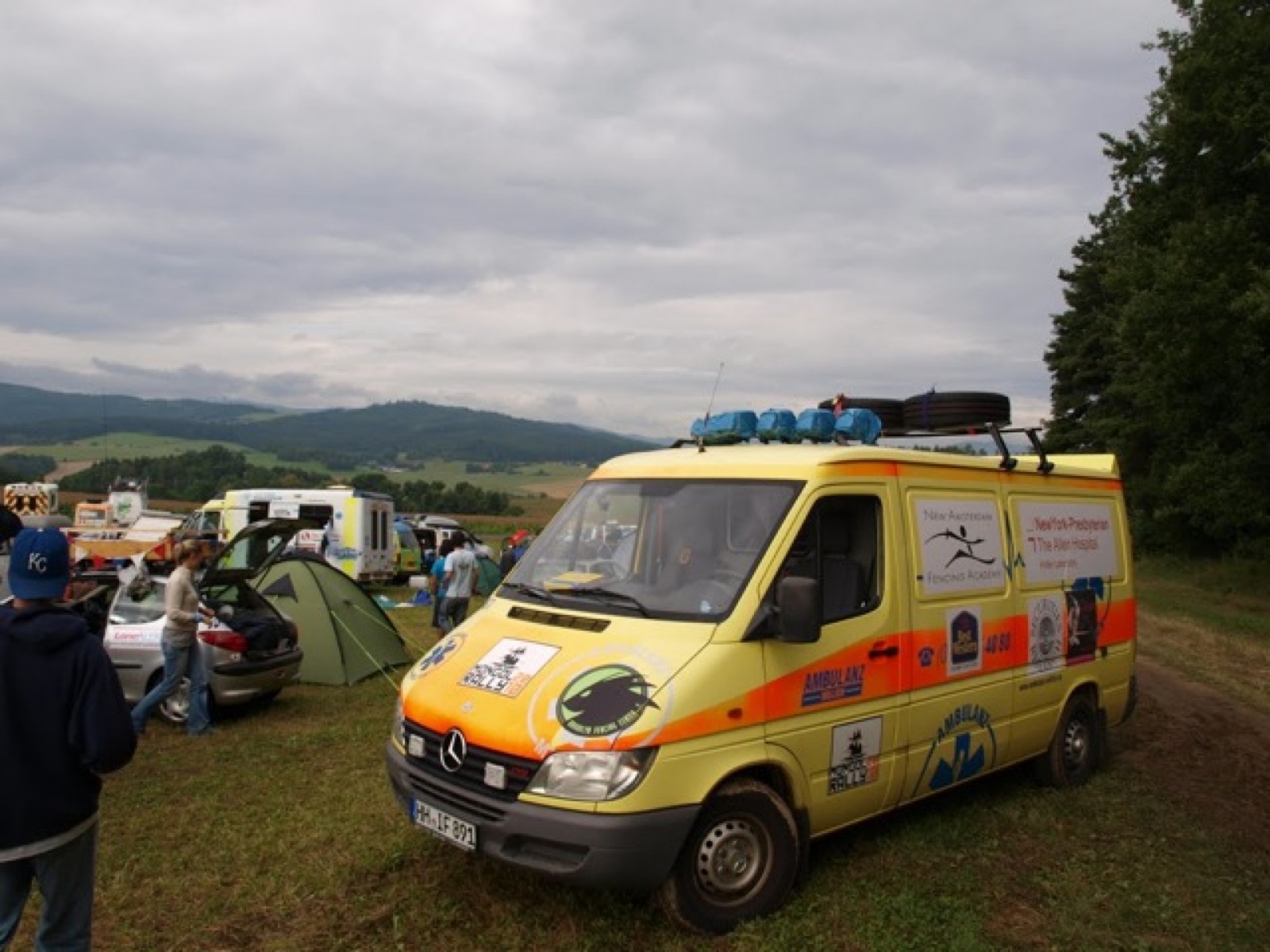 Yesterday began with a British breakfast at the Czech out campgrounds in the heart of Bohemia -near klitovy and at the site of a medieval castle. We have met teams from around the world and run into others at various interstate reststops. There are 44 American teams out of over 300 overall. We Americans are all proud to have fielded the winning tream in the launch party soccer or (football) tournament. Rematches are set for ulaanbataar. Needless to day… The British were upset we didn't just tie em this time. 
We arrived at Czech out at 4am Monday night after getting directions from drunken teenagers in klitovy. One other sidenote… We made a stop nuernberg germany to take quick tour and use the wc where we ran into a little man washing radishes in the bathroom sink at midnight.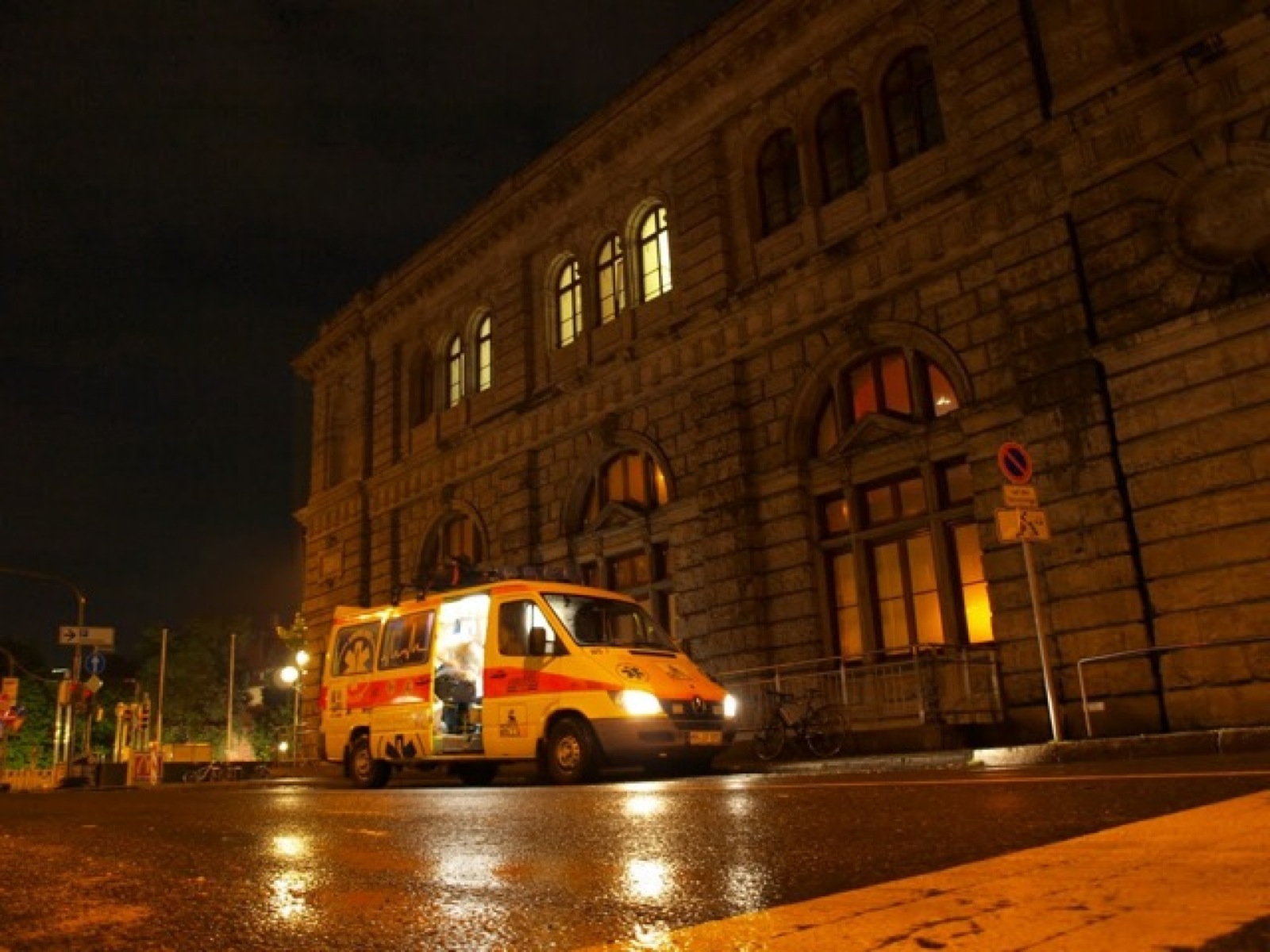 Anyway, at 4 am we rolled up to czeck out. Tents, ambulances, and other odd vehicles parked everywhere, we found a parking spot near some still lively folks.
The first group we walked up to included an American Jim from Philly and team rooster who told us he had been wanting to do mongol rally for five years and was told by his wife he better do it now before they have kids. We also met George a British guy who was also in a group of four in an ambulance. George stayed up with us all nighter and talked for over an hour about international paper airplane throwing competitions.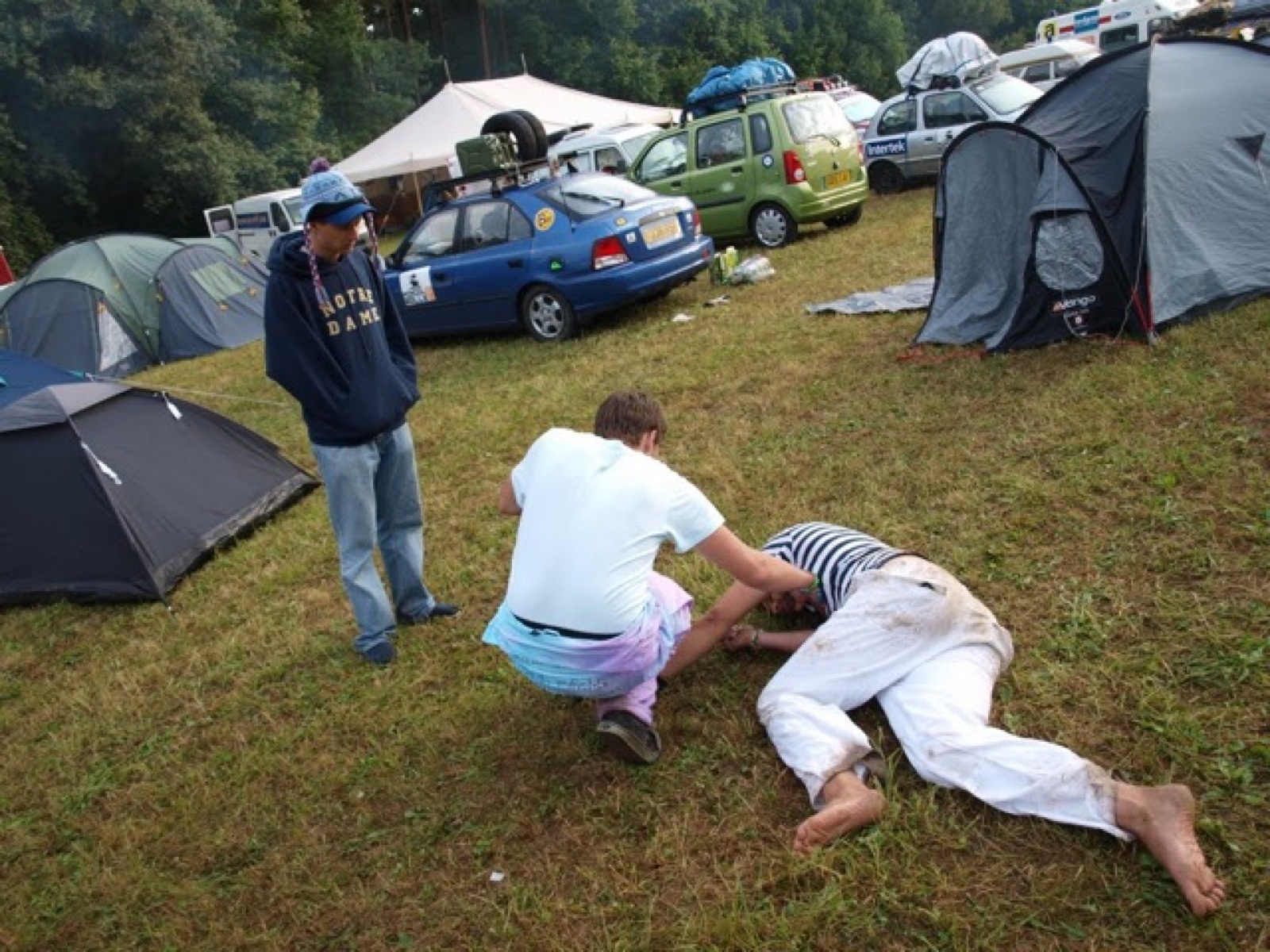 Jim bought us a few beers and we watched the sunrise at the castle. Some of the team slept a few hours and u headed up to the campout tent and ate a small breakfast with a few brits and Jim. Learning everyones routes was exciting… Some planned to go the route thru Iran which we Americans clearly cannot do. Some are going north thru Ukraine and others are with us thru turkey Azerbaijan and ferrying the caspian sea. Tonight we rest in pest. On the pest side of the Danube the girls got their ears lowered and Tom and Steve the ninja spent they're afternoon gallavanting around the city.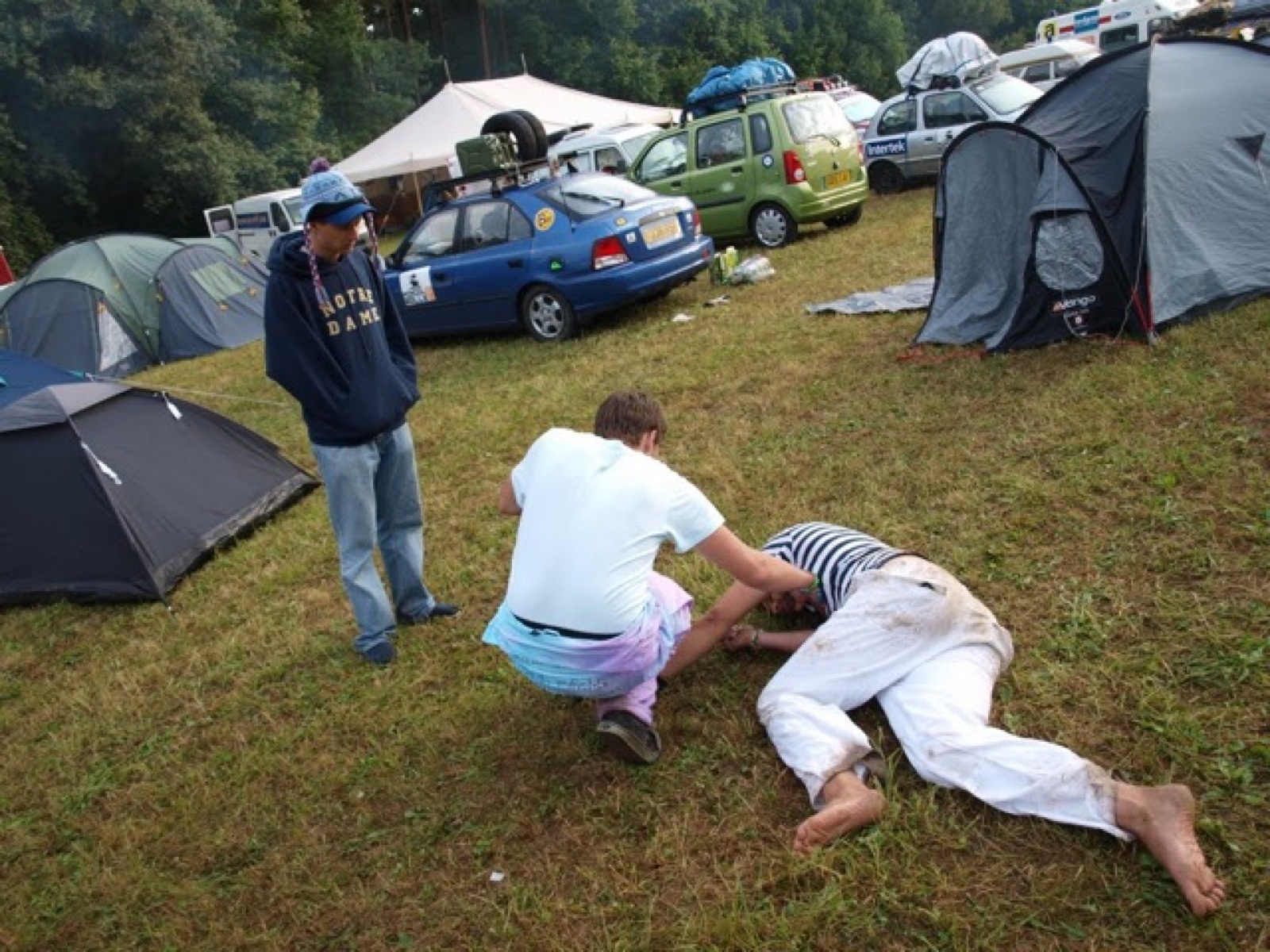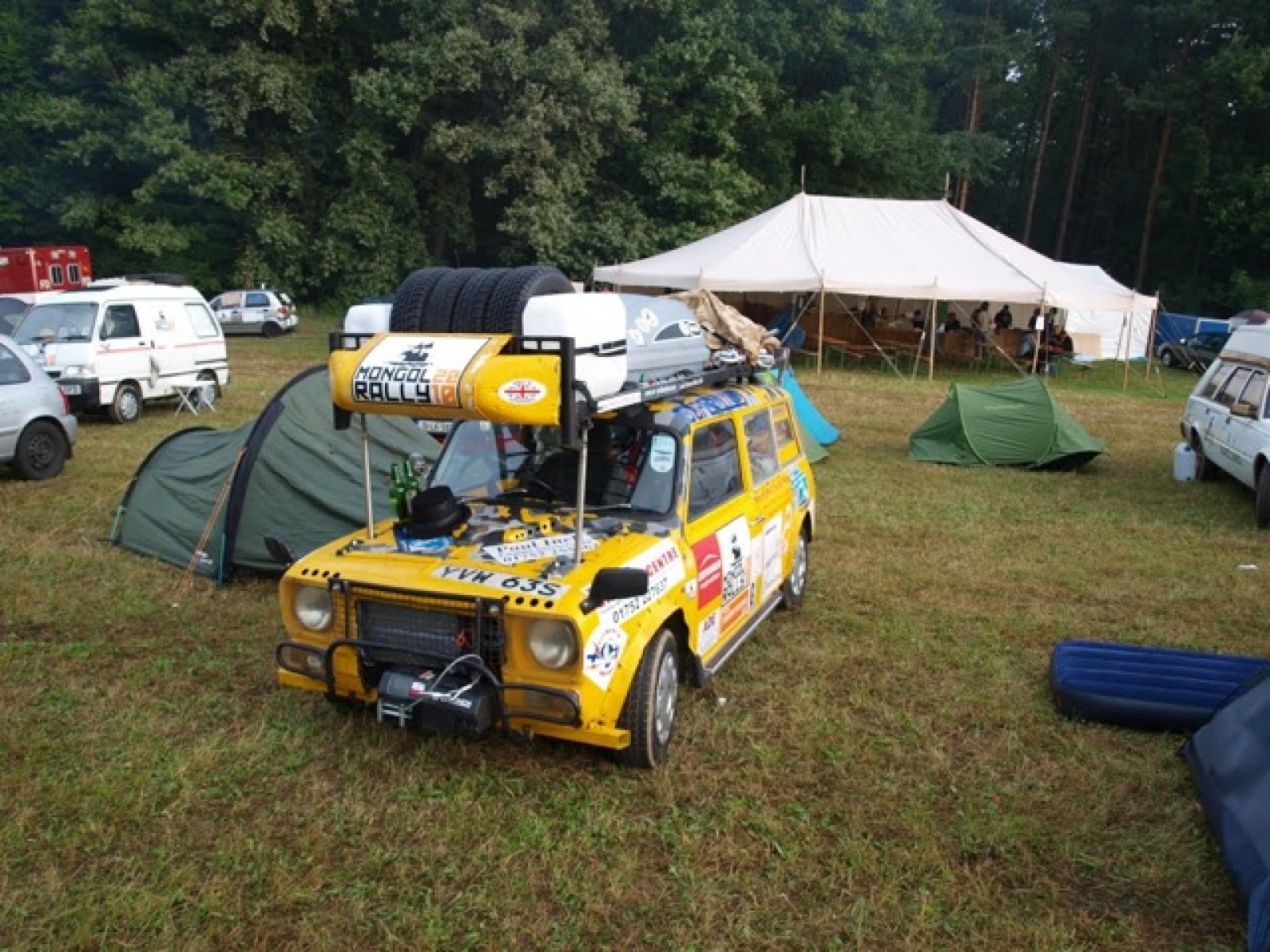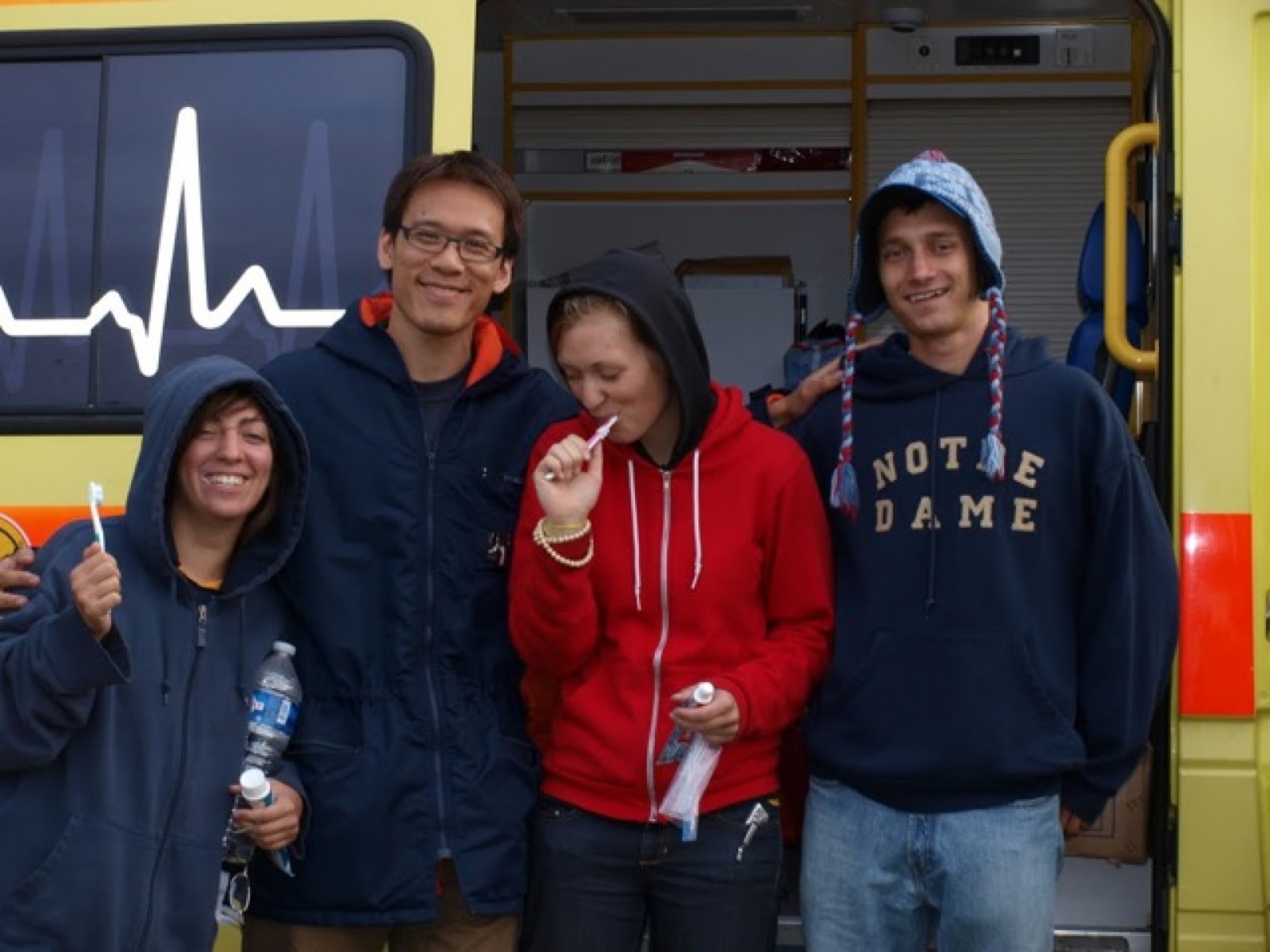 Peace honeys, -Tommy twiddle toes