December 22, 2011
by Stephen Jan in Rabat, Morocco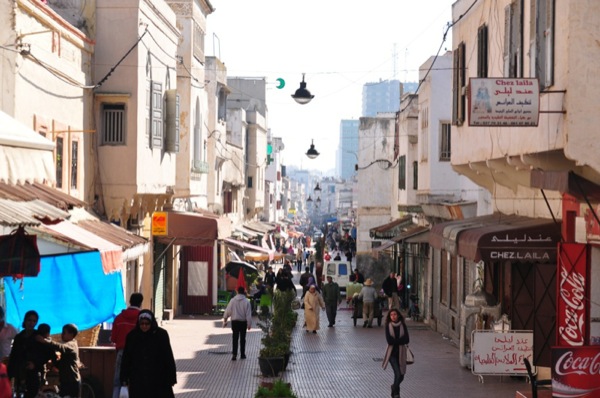 Rabat is a bustling city. The city is crowded, streets are narrow and tight. Seems like the smell of delicious food is everywhere: street food, restaurants, and food carts. We even got into a fender bender the moment we arrived into the city - smashed up someone's mirror as we tried to squeeze by. Fortunately, the owner was standing right there, not that a "hit and run" ever crossed our minds. At the time, I was a couple blocks away sitting in a restaurant, chilling on this awesome terrace. Dennis comes over to get me and I go over to the scene and meet this guy Mustafa on a cell phone. I was a bit nervous at first but eventually relaxed when it appeared that Mustafa was pretty chill. Mike and I spent a couple hours filling out paperwork while Kunal and Dennis ate food at this awesome restaurant that I missed out on. But in the end it all worked out and we were on our way. We ended up meeting this other guy who grew up in the neighborhood but now lives in Iowa City. He's got a place called "Iowa crepes". If the food in Rabat is any indication, I'm sure it's a great place.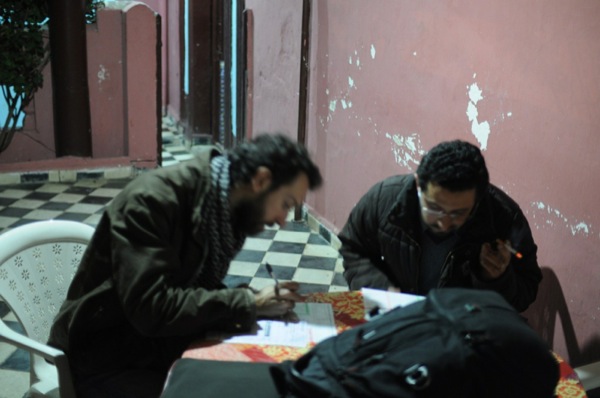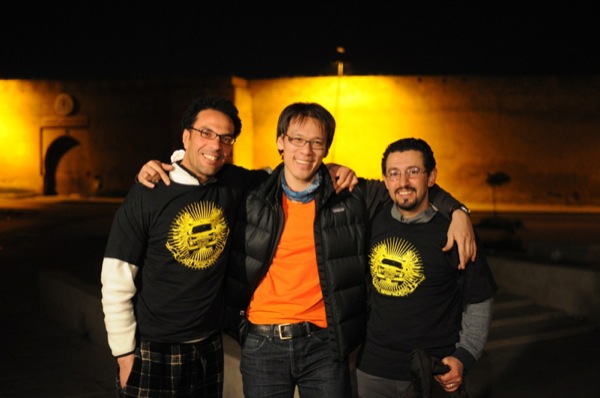 We also met a group of young ladies at a café. I thought it was remarkable that they spoke 4 languages: English, French, Spanish, and Arabic. I found it equally remarkable that they spoke English with a French Accent as opposed to a say Moroccan accent. They mentioned that they went to a pretty reputable school so maybe that explains their fluency. They explain to us a little about Moroccan culture, relations with Mauritania, and the motivations and frustrations of today's Moroccan youths.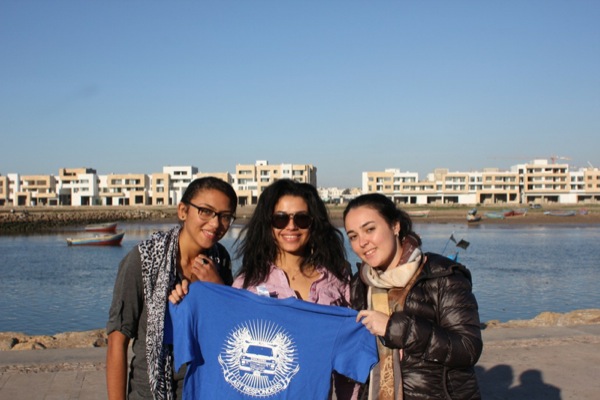 Teams that did not prearrange the Mauritania visa are required to stay in Rabat at least one night, most likely two, but our case, three. The embassy only accepts visa applications in the morning and distributes them in the afternoon of the following day. I suppose this gives them two working days to process the application where an embassy working day consists of the hours between 11 and 3. They probably have a two hour lunch break so I'm guessing there's time for about two hours of work in there.
So, we arrived in Rabat late in the evening of the first day, too late to check out the embassy. Not knowing that we had to get there in the morning, we showed up at the embassy in the afternoon of the second day. They were open but wouldn't take our application. We dropped off our application in the morning of the third day. We'll be picking up our visas on the fourth day.
-Stephen