January 01, 2012
by Stephen Jan in Daklha, Morocco
A "Freya Ad Daklha McCall" Facebooked us months ago. At the time, I imagined a local Moroccan lady with last name "Daklha" who had married a certain English Mr McCall. I guessed that she had westernized her first name to "Freya". Freya was fluent in English because she likely studied abroad somewhere, and due to western influence, Freya was probably one those courageous, progressive Moroccan women who decided to cross gender barriers and open up a hotel business in this male dominated society. And that was why she had reached out to all the rally teams on Facebook. I was looking forward to a hot shower at this inn. I would discover that I was completely off the mark.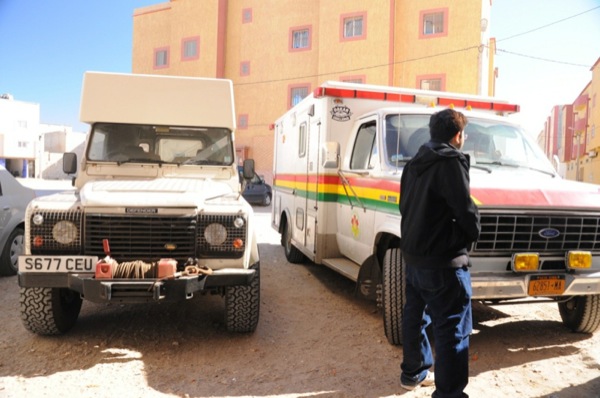 Coincidentally, when we called her, she was at the same exact café as we were downstairs taking photographs. She came over to us and sat with us. Freya was 5 foot 5 British (not Moroccan) lady, and had been living here with her husband for the last 5 years. She kept her hair short, had a bright smile, and walked with a dapper step.  She spoke several languages, knew a ton about local culture, and carried herself in that sophisticated British manner. She invited us over to her flat. There was no inn. In fact, there was also no water, let alone hot water.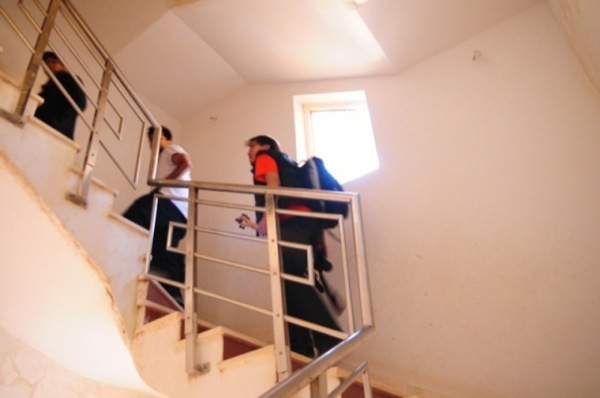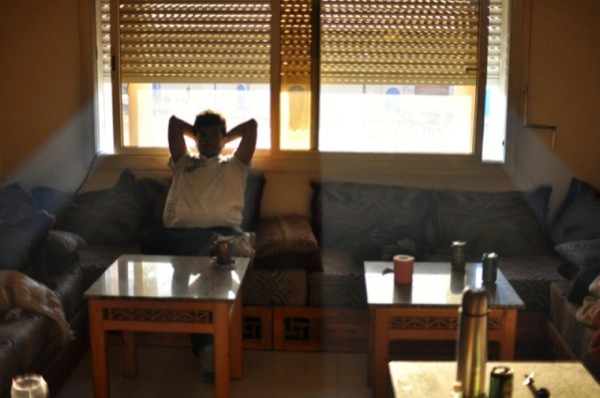 Freya lived in a second floor flat with four dogs, four cats, a long term house guest Martin, and her husband Colin. Throughout our journey, we've had this typical routine of describing Team Last Responders, Timbuktu Challenge, and our American Ambulance. This was the first time where we were meeting people who needed no explanation. Having lived here for 5 years, they were well aware of the many rallies that pass through. By now, they had already checked out the Timbuktu Challenge 2012 website for this year's team list, found our team website and went through our blog. You can imagine how proud we were when they cited our Brooklyn incident with the Scotsman who got piss drunk, and had to be hauled away by the EMT.
Colin was English. He looked to be in is 50's or early 60's. He wore pants that looked like something the salvation army would refuse. His shirt has never been washed. His sandals looked like they've taken a beating through the Sahara Desert.  On the streets of Manhattan, he'd be mistaken for the street corner bum. But despite this outward appearance, he carried himself about with this indescribable English properness. With a wine glass in one hand and a cigarette in the other, he lounged around carrying on the conversations that never end. The man was well travelled, well informed and possibly the most interesting person we've met so far. I felt like I was meeting a retired James Bond. I'm pretty sure, despite all the dialog, sharing, and discussion,  we'll be leaving this place with very little idea of who he was and what he did.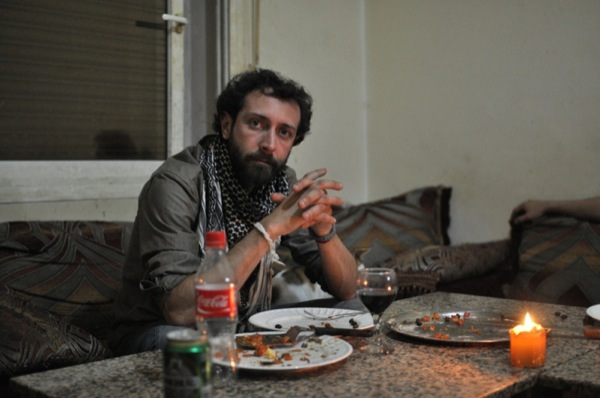 The place wasn't a hotel, but it was definitely a traveller's oasis of sorts. Colin and Freya seemed to have developed a habit of opening their living room to travellers, purely motivated by a fascination for interesting people and conversation. The only criteria for being welcome and accepted into their living room was to just get there.  And in Colin's words, "No normal person comes here to Daklha, Western Sahara. Anyone who finds themselves here has got to be interesting."
That night we slept on couches. Compared to sleeping in an ambulance it was pretty damn luxurious. 
At around 11:00AM, we dropped in on a school across the street from Freya's. The meeting was arranged by Colin and the whole experience was a meeting of cultures. The director gave us a tour and introduced us as travelling Americans driving an ambulance to Bamako. The school had several different departments including textiles, refrigeration, electronics, language, information technology, and of course automotive. The teachers asked Dennis and Mike to demonstrate to students what English is supposed to sound like from native speakers. I proudly demonstrated the ambulance's 15 dollar custom sound system and disco ball as they pulled apart the engine to examine the transmission problem. It was all pretty cool.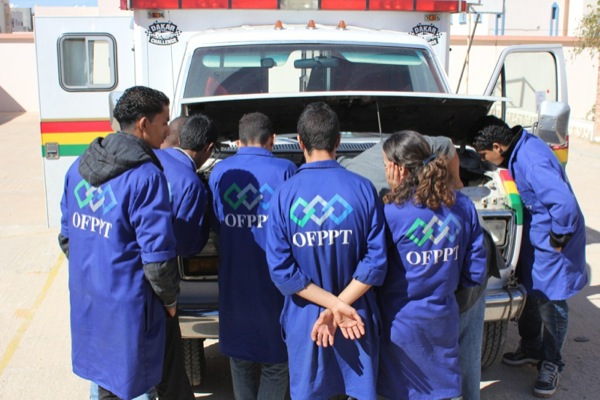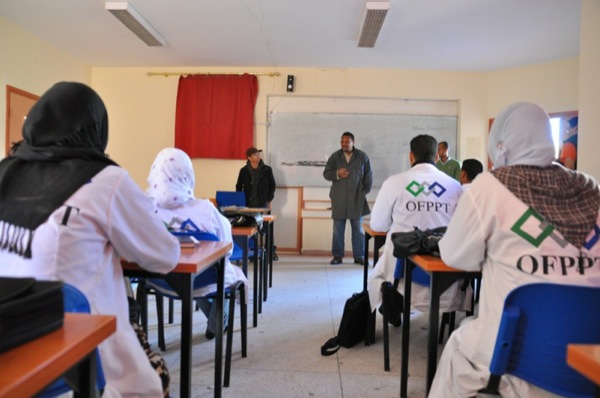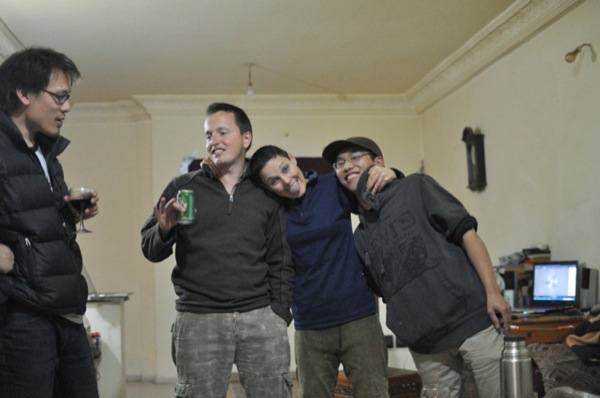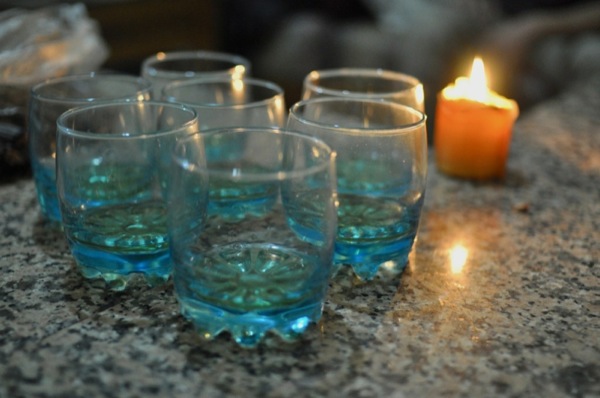 On New Year's eve, December 31, 2011, Team Last Responders rang in the new year  toasting of single malt whiskies among new friends. We drove 25km north of Daklha, and spent the first hours of 2012 under the brightest stars I've ever seen, deep in the Western Sahara.