February 05, 2012
by Stephen Jan in Ayoun el Atrous, Mauritania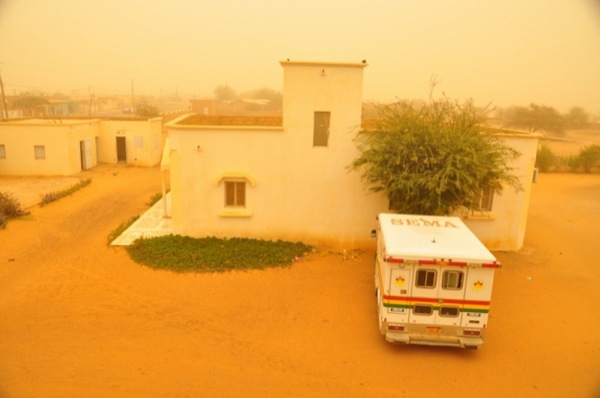 We spent Sunday night in the ambulance, parked at a small hotel in Ayoun el Atrous (2000 Ouguiya) . We were dying for cold drinks but the hotel had pretty much nothing. Though they did have a bathroom with a missing doorknob and shower stall without a shower head. With the lack anything, I'm not even sure what makes this place a 'hotel'.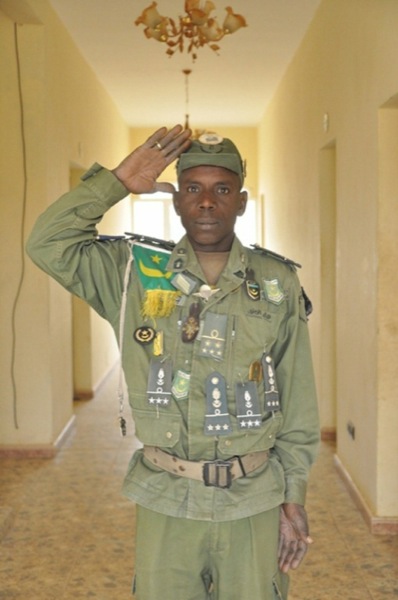 We met a gentleman claiming to be a general. He proudly showed off his large collection of ribbons and medals pinned to his green uniform. After introductory handshakes, the first word out of his mouth was "gateau", gift. We handed over a nice shiny pen. He asked for 2 more. We handed over two more shiny pens. Little did he know, the ink in the pen had dried up years ago. In fact, we've been giving these pens out to guards all the while. Yeah I know – we're mean. The following day we saw the general directing traffic in the middle of town. If this man directed his troops the way he directed traffic, it's no wonder the Mauritanians lost the war against the Western Saharan Polisario.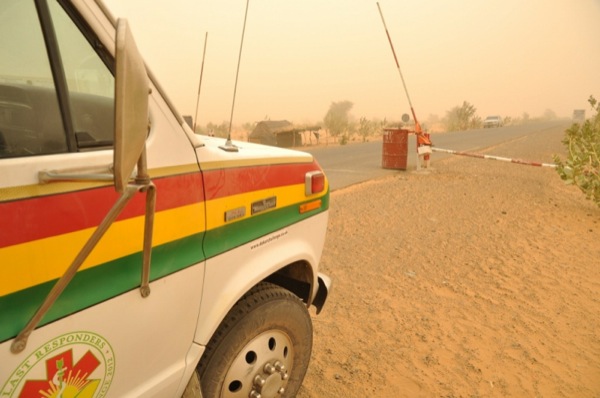 The border post marking the Mauritanian border looked no different from a typical police checkpoint. A couple men stood at the roadside and waved down cars. I feel like an 8th grader coming back from a trip to Home Depot could put together a better guard post. We didn't even know we were at the border until we were asked to step out of the ambulance. In all my travels so far, this border is the smallest and loosely controlled border i've ever seen. In fact, the Mauritanian official didn't even stamp our passports. There are no gun toting soldiers, no walls, and no barbed wire. Perhaps that Moroccan fleeing from Bamako neglected to point out that the deserted border post means that everything is actually normal. At 2:50 PM February 6th, 2012 after 7 and a half weeks of travel, Team Last Responders finally crossed into Mali.