October 29, 2013
by Stephen Jan in New York, NY
odometer: 306,638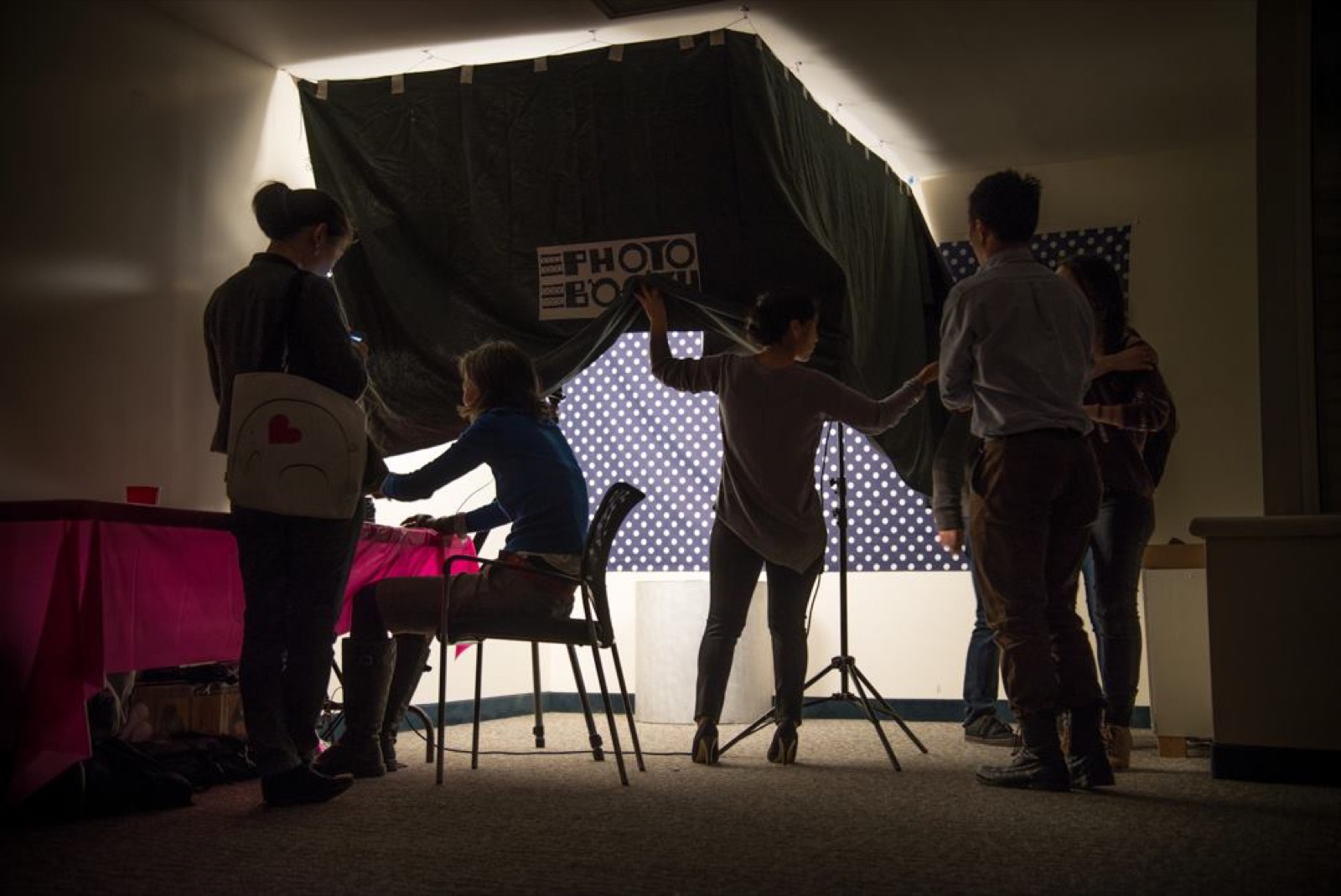 The creative genius behind the photo decoration that wrapped the walls, professional photo booth, and snazzy lighting for last week's party was Mr Sinister himself and his NYU Get Along Gang: Kathleen, Andrew, and Winnie. Thanks to generous support from Bronx Brewery and from our small army of volunteers (Charlie, Martha, Cathy, Dacey, Stephen Alexis, Hsia Jung, Lindsay, Sean and my little bro Tom), we managed to pull off an event that yielded 1800 miles of fuel money. In comparison to our pig roast, fencing tournament and poker night, this had the highest attendance with more than 100 people. For one night, the Boulevard became an open bar - nothing like copious amounts of booze to bring people together.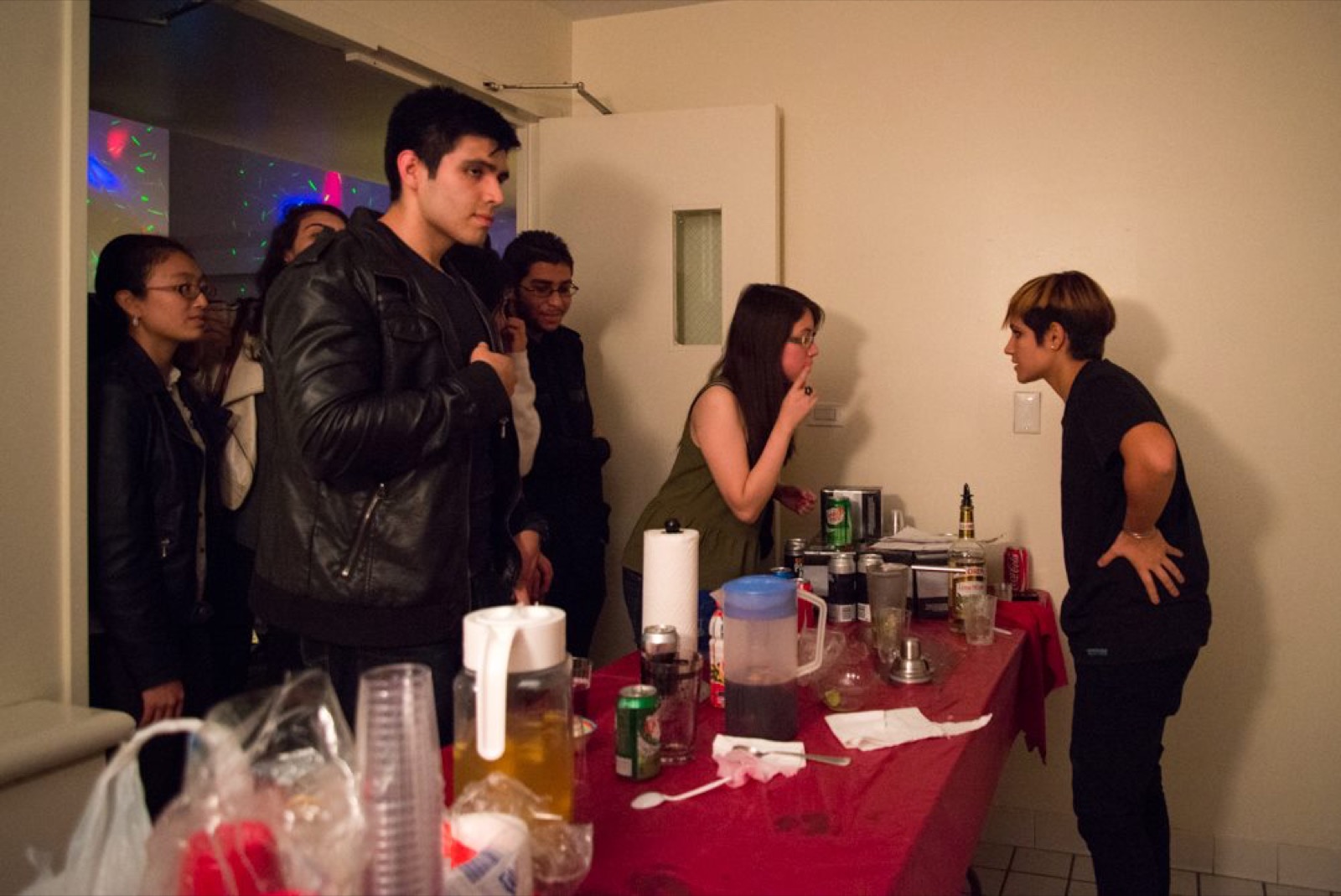 Most attendees were fresh out of college, still brushing library dust off their shoulders. Conversation topics thrown at me ranged from college class schedules, and Pink Berry as the next job prospect. I fell into a conversation with a fellow who was immensely proud of his decision to enlist with the Marines. I don't know how the recruiting officer pulled it off, but this guy was so Gung-Ho about the Marines, that he insisted the Marine survival stats was much much better than that of the Army's. Something tells me that his recruiter had something to do with that line. Later in the night, a fellow took over the bar after the volunteer bartenders had cleared out. The guy was charismatic, energetic, and overly friendly. I was confused as to what he was doing there. I wasn't sure if I should have high five'd him for helping us host or I should have thrown him out the window for serving alcohol to people who were 5 shots past their limit. I went looking for Ken to identify this character but Ken was too busy schmoozing with pretty girls to deal with this unknown cat. In the end, this dude was pretty harmless although he was mixing pretty strange stuff. I'm certain that beer and triple sec wasn't a cocktail on our list.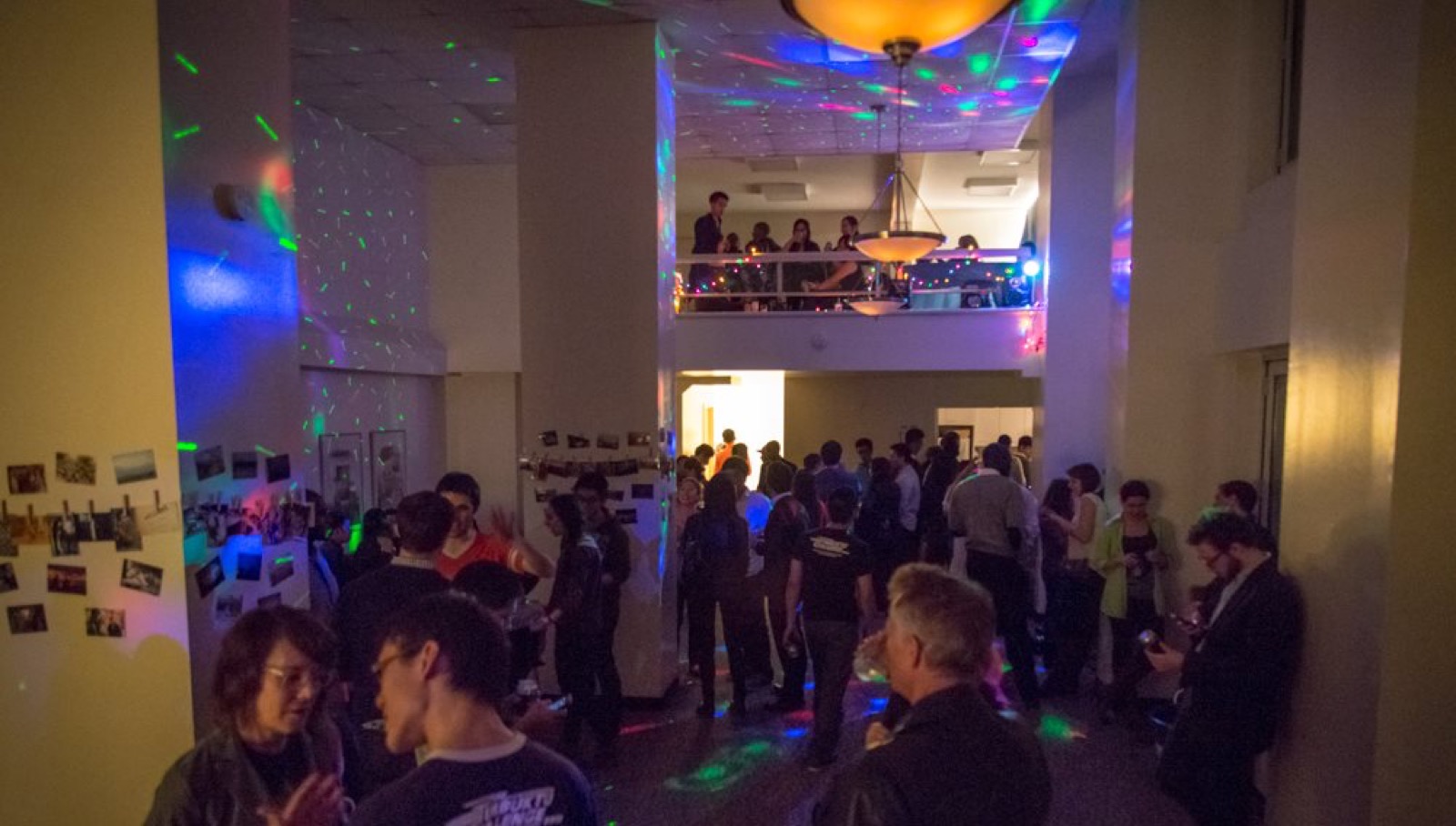 The night would have been pretty great except our very own MVP volunteer Kathleen discovered that her purse was nowhere to be found. 30 minutes of turning the place upside down forced us to conclude that it was gone. We all felt really down about it, but we knew there was really nothing we could do to help. Unfortunately, losing bags/backpacks this is rather a common occurrence on adventures. I've since dubbed this specific misfortune as "The Curse of Last Responders". The Curse struck me in Berlin on the 2010 Mongol Rally The Curse struck me in Berlin on the 2010 Mongol Rally. It struck Mike in Rome in 2012. That night, it struck Kathleen, and she was unwillingly inducted onto the Hall of Last Responders Stories.