February 09, 2014
by admin in Tapachula, Mexico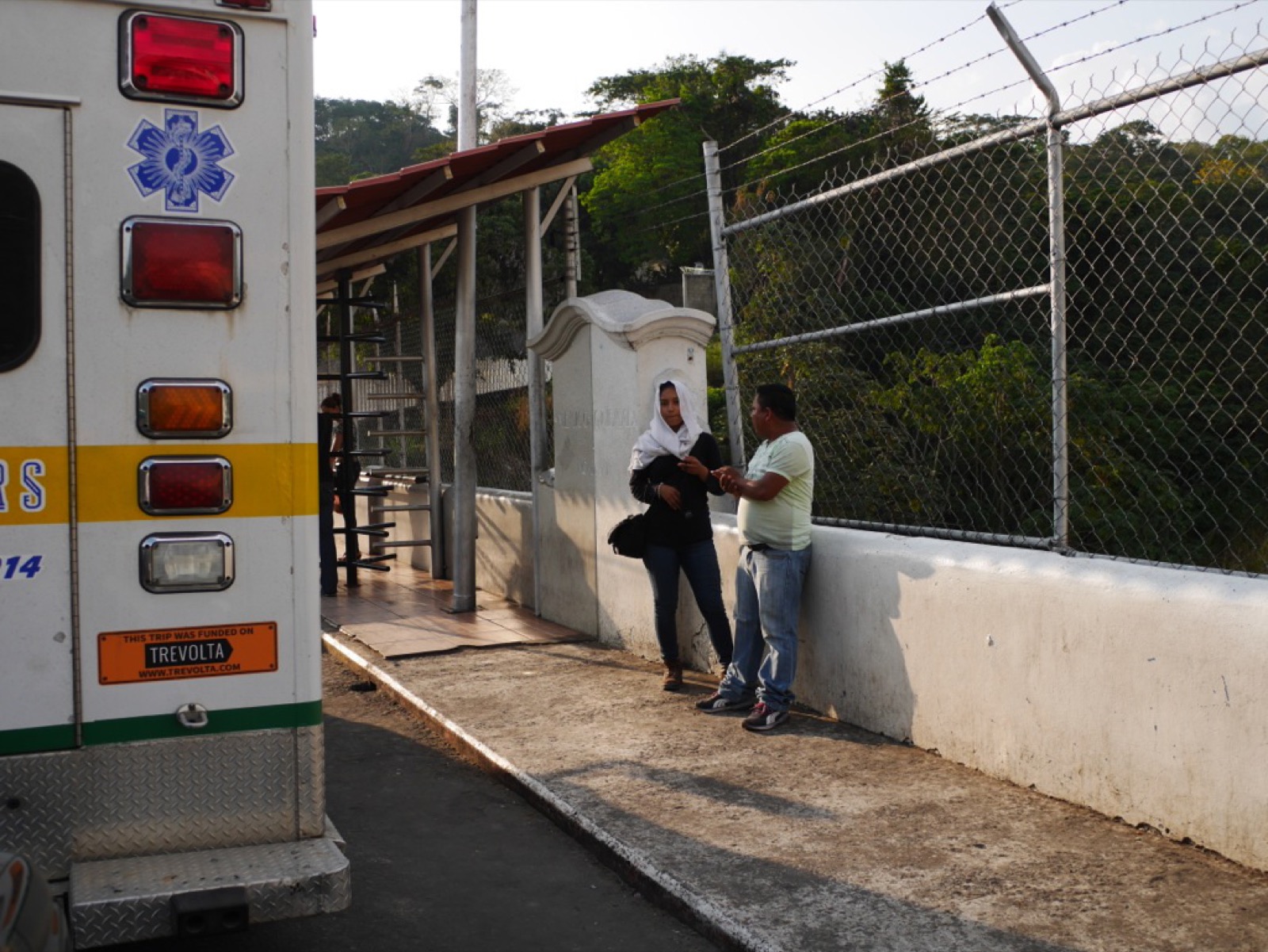 "Money Money Money", repeated the short pudgy man who followed us all day long from Mexico to Guatemala and back to Mexico. The sun was setting after a long day of trying and failing to cross into Guatemala. Earlier, a customs official denied the ambulance entry into the country citing that ambulances require "special licenses" to drive on Guatemalan asphalt. We had just stamped out of Guatemala when this "helper" approached us to relay a message: 3000 Quetzals and our import permit problem goes away. I was already in a pretty foul mood after baking in the hot humid customs station for 5 hours, getting $384 out of me would be hard. I complained that 3000Q's was too much. He laughed in my face, "you big car, you mucho Denaro." If his plan to extort 3000 Q's from me was to annoy all day long then laugh in my face, I don't think hustling is the right profession for him. I walked away without offering my $20 counter offer.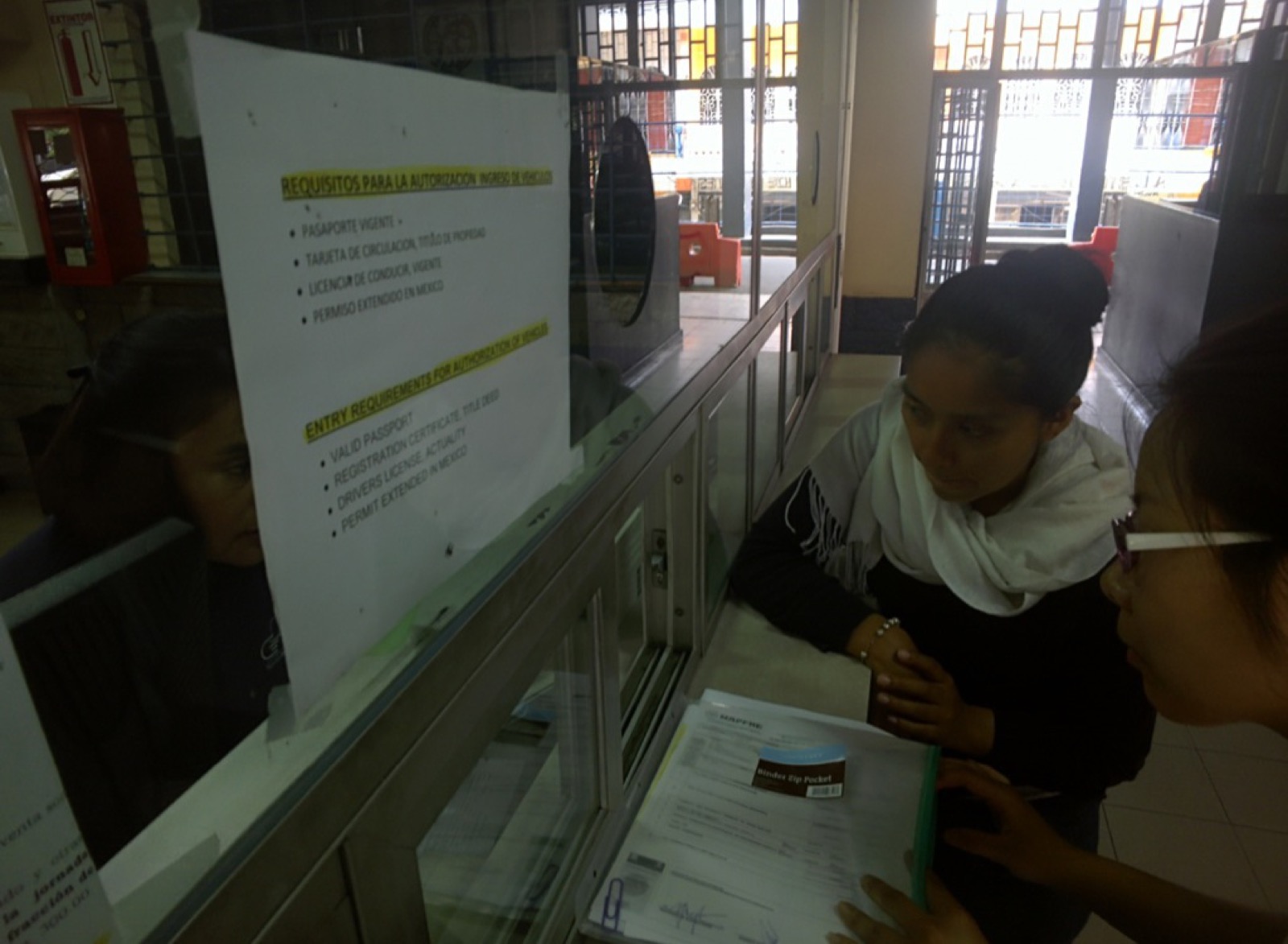 The attempt to extort a 3000 Q's from us was only a drop in the bucket of hassle that came with crossing the southern border. We initially tried crossing the border Friday night with information that the border closed at 10PM. After a protracted stay at the most luxurious Walmart in Tapachula, we happily arrived 2 hours ahead of closing time, 8pm. The border guard informed us that while we did find the right place to leave the country, customs forms are not processed here, that happens 50 km north back at a town called Huitxla. We wouldn't be crossing into Guatemala today. We turned both cars around northward bound.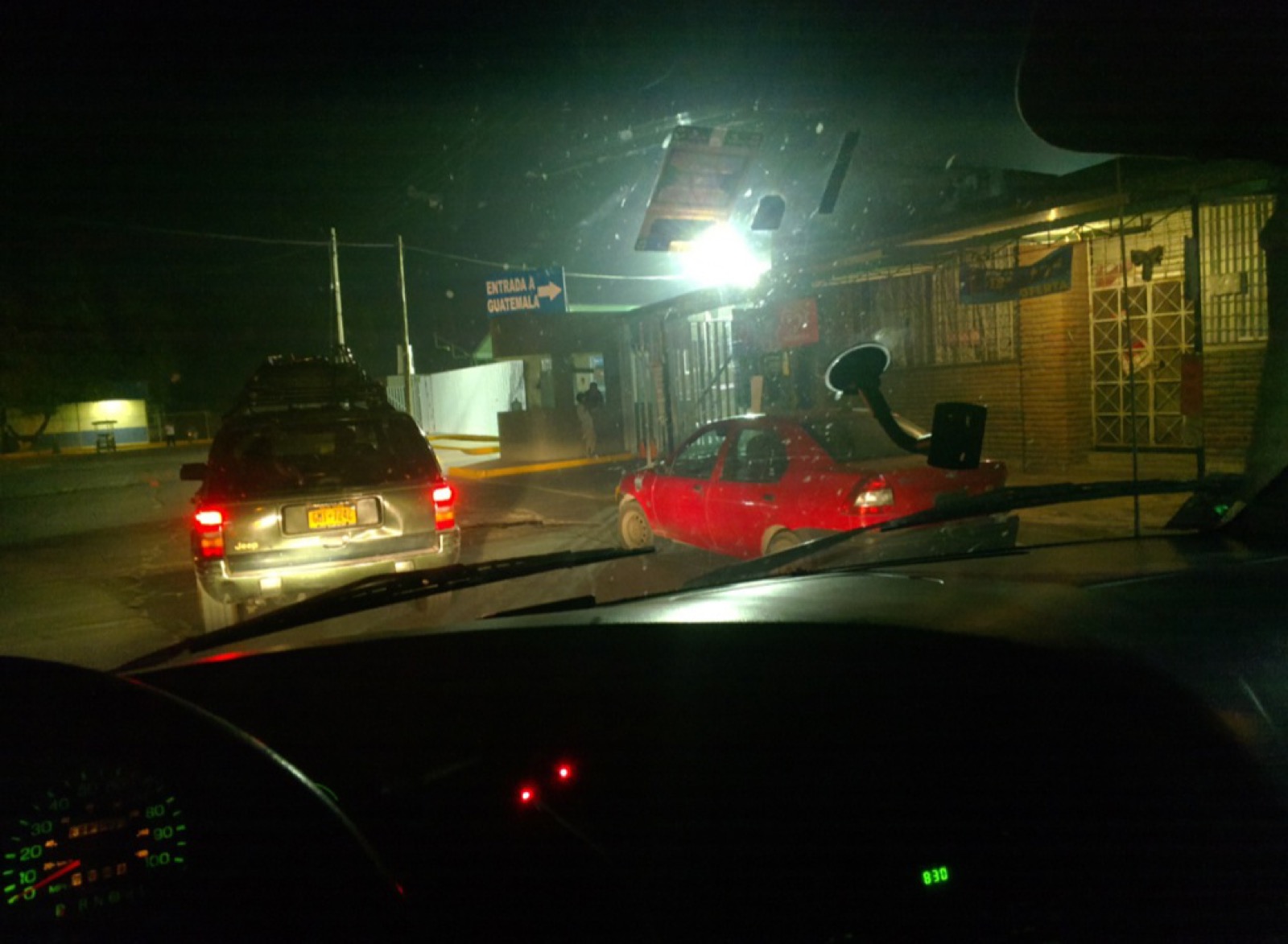 It took us about an hour of night driving before we hit Huixtla. We didn't know exactly where this place was and neither did we see any helpful signs showing us where this all important customs station was. Directions from a police officer, gas station guard, and a family of 4 watching soap operas from their stoop sent us back and forth between the edge of town and the center of town. We finally ended up on an unlit backroad behind the town that met the main highway with a fork in the road. The left and right roads were both labeled with blank sign posts. If driving in Mexico has taught me anything, it's that taking a right turn does not necessarily take you right. It could lead you left, straight, or even backwards. We rolled the dice and picked one. 2 km up the north bound road we found a brightly lit customs station. Which i still don't get: customs station to exit a country's southern border is on the north bound side of the highway?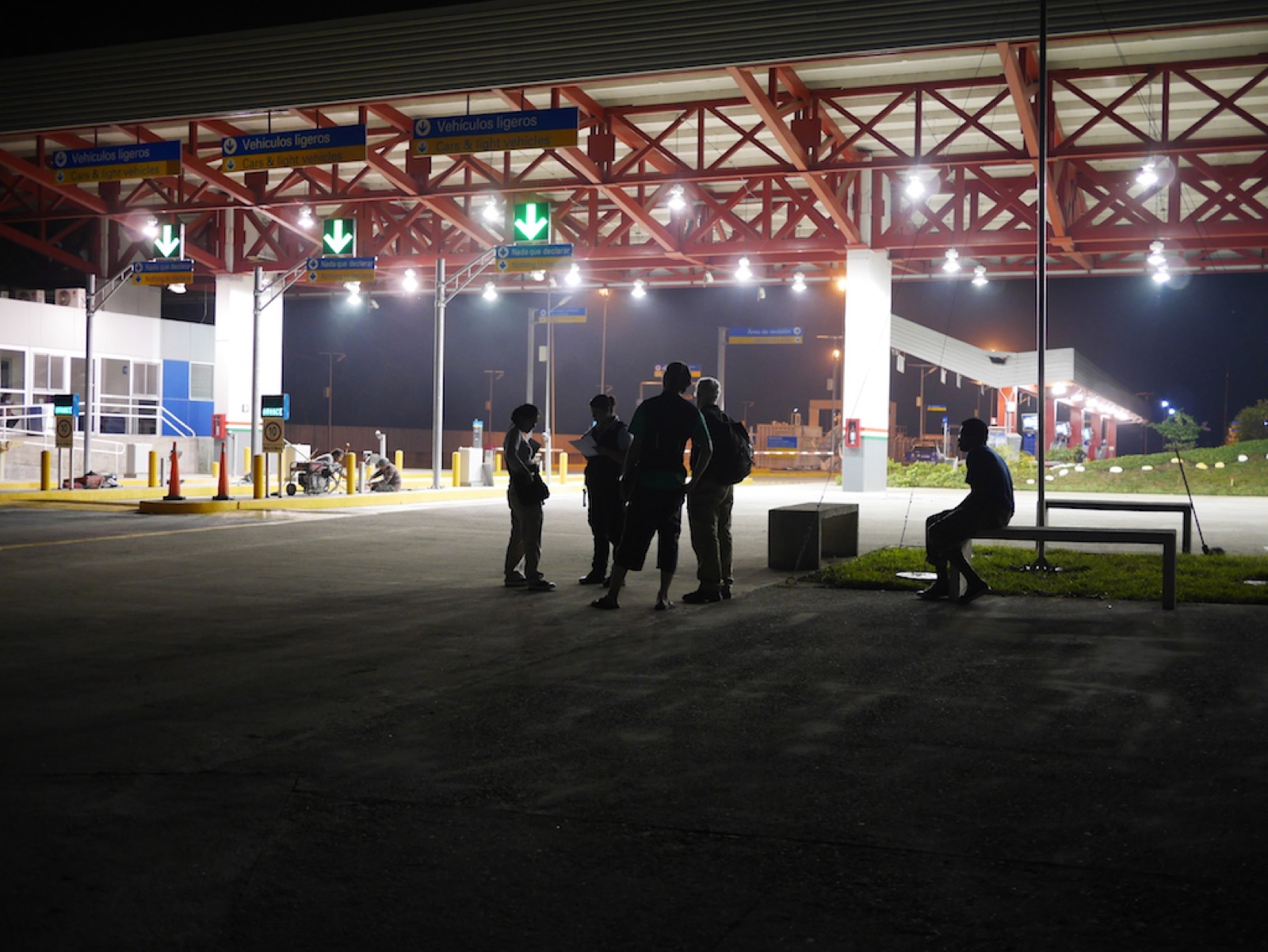 The day ended with more misdirection and wrong information. It turned out that the Pemex man misinformed us. The customs station wasn't 24 hours and we wouldn't be allowed to sleep in the car to wait for the office to open at the parking lot. Once again, officials were turning us away to go somewhere else. They helpfully suggested driving another 30 minutes south to spend the night among truck and oil rigs at a gas station. The Pemex station would have been pretty good if it wasn't for the Pemex attendant rapping on our ambulance window looking to see if someone would buy him a soda.