July 26, 2010
by Stephen Jan in Paris, France
After securing our third team member 12 hours late, we were hungry, exhausted and the lacking in British pounds effectively made us broke. Nonetheless we began dragging ourselves toward the next checkpoint on our mission: goodwood racetrack. We made a rest stop south of gatwick at Brighton, a beautiful town along the southern english coast. But after losing all my possessions, I was feeling pretty damn low and not in the best mood to enjoy much of anything.. To top it all off, the meal of the day, chicken doner, tasted pretty terrible.
We headed west from Brighton toward goodwood but had very little idea where exactly this place was. Our macroview map book of the area offered little help to us navigating through the winding streets of the English country side.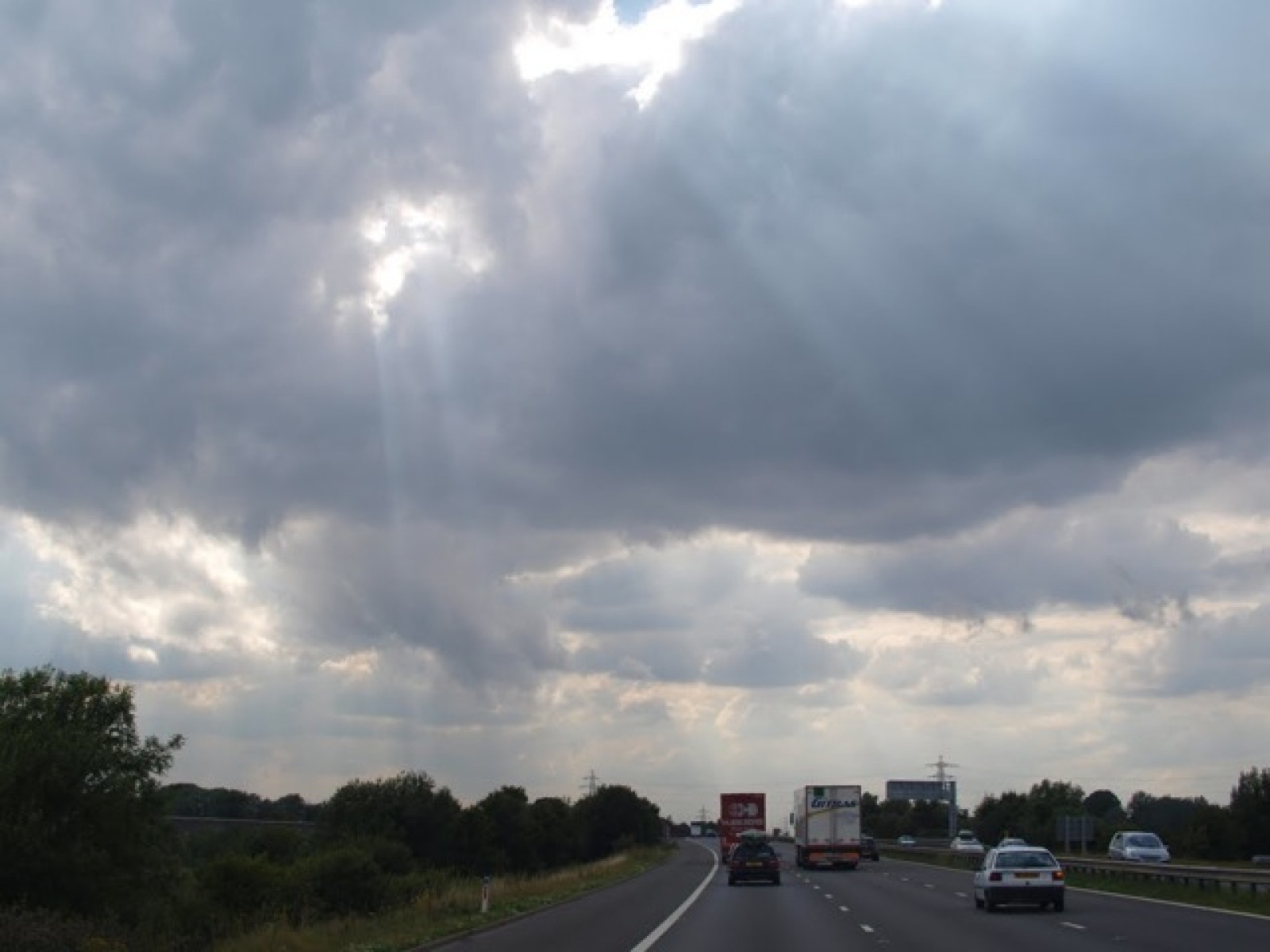 Looking for the campsite turned out to be a nightmare. Although only 20 miles away, by the time we were on the road, darkness had settled in. Making signs reading difficult.
We asked for directions from several people, each one remarked at how far off the mark we were. We did our best to follow vague directions through the British countryside maze but as one hour turned to two and three, the exhausted team slowly grew frustrated. Eventually we found ourselves being stopped by blue lights. Being the one sitting in the back i shouted ahead: "hey guys we're getting pulled over." We all froze in our seats, not knowing what to expect. The british officer came up to the driver side window and said in his British English:
I noticed that you were driving really slowly and weaving a bit. I wanted to check you guys to see what was going in. Whew it seems like Brit cops are polite and helpful. We werent drunk but we were closely deliriously exhausted. We explained to him what we're trying to do. he gave us some directions and took off. Uneventful , a good thing when cops are in the story. If a cop stops you in new york you're looking at some fine or ticket to help full the empty nyc coffers.
After four roundabouts we saw welcoming signs pointing us toward the mongol rally campsite. But as we followed the signs, they disappeared leaving us once again lost winding around in circles. At one point we found ourselves on the wrong aide of the road. A good sameritain noticed our weird car and pull up along side us to ask if we realized that in England you drive on the right side. The man was apparently German, and he noticed the German plates. Lillie explain to him where we were headed and he offered to take us to goodwood. Mighty helpful. We followed him for about 5 minutes until a fiat ambulance decked out with jerry cans mounted to the roof passed us by in the other direction. Team magical Mongolian mystery tour has made first contact with nomad feet. They offered to lead us to the camp site. We followed them like following a magical fairy to the magical corner of the forests where all the magical animals grazed.
And what an awesome field it was. Its not every day you see so many pimped out ambulances, firetrucks, and under powered tiny cars. It was time to celebrate with some rest!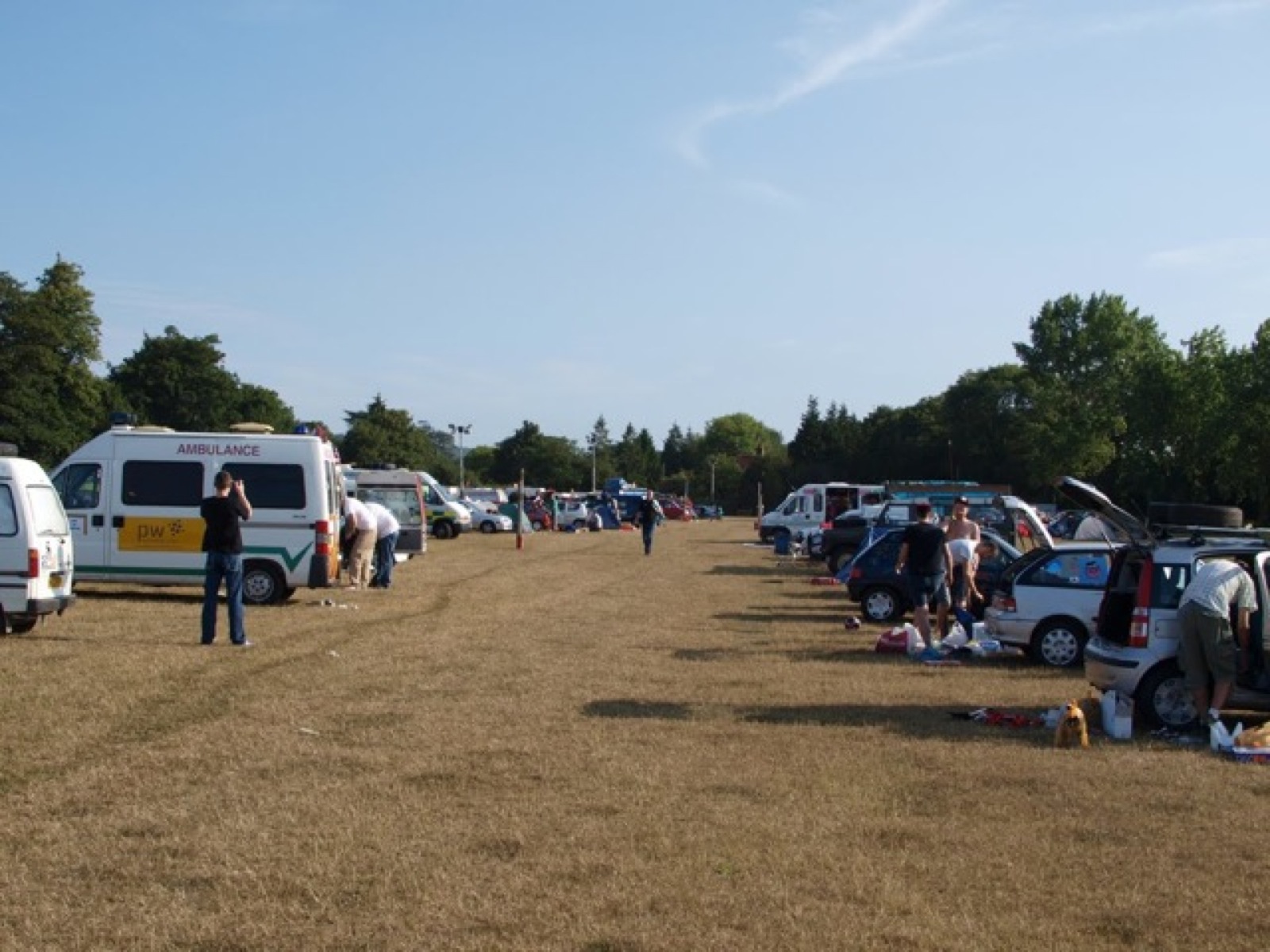 -Stephen